You Might Like
On FacilitiesNet
Facility Manager Cost Saving/Best Practice Quick Reads RSS Feed
Machines To Handle Many Work Tasks by 2025
September 25, 2018 - Contact FacilitiesNet Editorial Staff »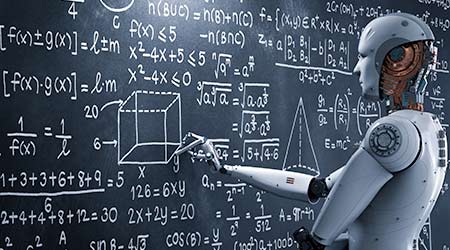 As technology continues to advance, maintenance and engineering managers are having to adapt their departments and staffs to the latest changes in order to ensure they're able to meet the needs of facility systems and components.

Consider one recent finding that might affect managers' decisions: Machines will perform more than one-half of all workplace tasks by 2025, according to a recent report from organizers of the Davos Economic Forum that highlights the speed with which the labor market will change in coming years.

The World Economic Forum (WEF) estimates machines will be responsible for 52 percent of the division of labor as share of hours within seven years, up from just 29 percent today. By 2022, the report says, roughly 75 million jobs worldwide will be lost, but that could be more than offset by the creation of 133 million new jobs, according to The Detroit News. One major challenge will be training and re-training employees for that new world of work.

"By 2025, the majority of workplace tasks in existence today will be performed by machines or algorithms," says Saadia Zahidi, a WEF board member. "At the same time a greater number of new jobs will be created. Our research suggests that neither businesses nor governments have fully grasped the size of this key challenge of the Fourth Industrial Revolution."

The WEF said challenges for employers include enabling remote work, building safety nets to protect workers, and providing reskilling for employees. However, the report found that only one in three respondents planned to reskill at-risk workers.
This Quick Read was submitted by Ryan Berlin, managing editor of Facility Maintenance Decisions.
---
Comments