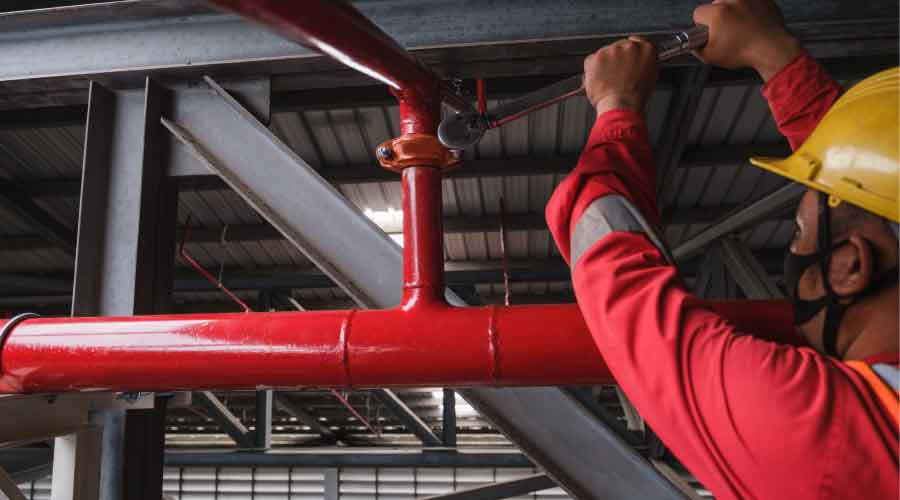 Fire System Test Leads to Flooding at Tufts
Flooding was the result of an error that occurred while a vendor was testing the sprinkler system.
September 28, 2022
A maintenance issue recently caused flooding in the basement of the Olin Center at Tufts University in Massachusetts. The flooding was the result of an error that occurred while a vendor was testing the sprinkler system. Such tests are required under the Massachusetts Fire Code, according to John Walsh, the university's fire marshal.
"Some buildings require fire pumps to bolster the city water pressure within the fire sprinkler system of that building," Walsh wrote in an email. "On the Medford-Somerville campus, the Olin Center, Cabot Center and Joyce Cummings Center are the only buildings that require fire pumps."
For the fire pump to achieve its necessary flow rates, high water pressure must flow through nozzles attached to a pump test header. In Cabot, this pump test header faces the Olin Center.
"During this testing process, the vendor returned to the sub-basement of Cabot (that is where the fire pump is located) to adjust pump settings," Walsh wrote. "At some point in this adjustment, the pump was stopped. The vendor had not realized that city water pressure was still flowing from the exterior nozzles." As a result, the flow of the water was redirected to the exterior stairwell leading to the basement of Olin. The water flow lasted for several minutes, causing the baseboard at the interior doorway to get wet.
Patrick Collins, Tufts' executive director of media relations, stressed that this is an isolated incident, and students and faculty should not be concerned with the condition of Olin.
"There is no need for a renovation — the damage was not extensive," Collins wrote in an email. "With the baseboard removed, the walls can be dried and the area properly repaired and restored."
Dan Hounsell is senior editor of the facilities market. He has more than 25 years of experience writing about facilities maintenance, engineering and management.
---