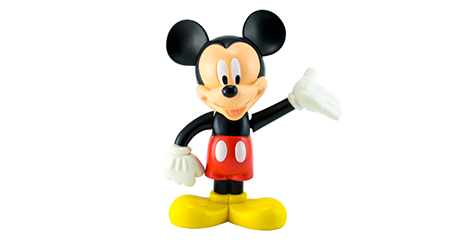 Dying for Disney: Park's Staff Contend with Fans' Ashes
Maintenance and engineering technicians must contend with a host of unexpected surprises from occupants of institutional and commercial facilities, from clogged plumbing systems to compromised building entrances. The challenges are the same at the happiest places on earth — sort of.

When the facility staff at Disneyland and Disney World receive "HEPA cleanup" alerts, they know what they'll be cleaning up – the ashes of a deceased Disney fan. The reason? Impromptu "burials" that happen monthly at the parks, hence the special code, according to Gizmodo.

Family and friends apparently have spread human ashes in flower beds, bushes and lawns inside the parks. They also spread ashes inside the Pirates of the Caribbean and in the Haunted Mansion, an attraction featuring imaginary ghosts.

Treating Disney parks as final resting places for loved ones appears to be one the best tribute for serious Disney fans. Families have brought loved ones into the parks in prescription pill bottles, makeup compacts and concealed plastic bags. If custodians catch guests spreading ashes, they remove the ashes with special HEPA vacuums, and offending mourners are removed from the parks.

In 2002, a group requested extra time at the Haunted Mansion in Anaheim to perform a quick memorial service for a 7-year-old boy who had died, according to The Los Angeles Times. Later, ride operators spotted one of the guests throwing a powdery substance off her Doom Buggy. After the ride was shut down, the employee discovered a smattering of gray dust.

Cathryn Jakicic is healthcare industries editor of FacilitiesNet.com. For more information on hospital campuses and other medical facilities, click here.
---