Facility Manager Cost Saving/Best Practice Quick Reads RSS Feed
Chase Field Needs Maintenance Upgrades or Arizona Diamondbacks will 'look for an alternative'
August 9, 2017 - Contact FacilitiesNet Editorial Staff »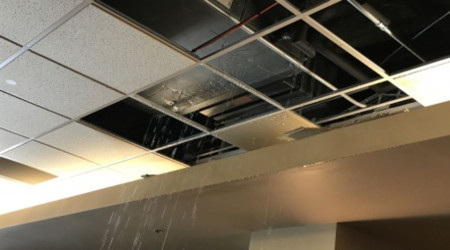 Two maintenance issues have led to the Arizona Diamondback suing Maricopa County, in an attempt to break the team's lease at Chase Field. The current lease requires the team to play at the stadium until 2028.

"Major League Baseball ... they're very, very concerned," attorney Leo Beus said to the Arizona Republic. "If Major League Baseball decides they want to create issues for us, there might not be baseball at all in Arizona."

Beus says that the issues stem from two incidents: one where a sanitation pipe burst in an office, and another where an air-conditioning system failed because of a power surge in downtown Phoenix.

The air-conditioning malfunction flooded stadium suites, restaurants, an office and a gym just hours before a home game, with some fans getting wet and having to endure sitting in less-than ideal conditions.

An attorney for the Arizona Diamondbacks says that Major League Baseball is so alarmed at the conditions of Chase Field that the league may require the team to leave the city unless stadium repairs are done.

"This (lawsuit) has nothing to do with the water leaks and the merits of Chase Field," Cameron Artigue, a private attorney representing Maricopa County, said. "The Diamondbacks are the facility manager. When a pipe breaks, that is a Diamondbacks problem. And that is, in fact, what happened. They got out the mops and they mopped it up, and life goes on. It's a big facility and sometimes pipes break. So what?"

A league spokesman declined comment on those claims.

The Diamondbacks have played at the 48,000–seat stadium since the 1998 season.

Read more here.

This Quick Read was submitted by Ryan Berlin, managing editor of Facility Maintenance Decisions, ryan.berlin@tradepressmedia.com. Read more about the real costs of deferred maintenance and putting a deferred maintenance plan into action.
---
Comments