Facility Manager Cost Saving/Best Practice Quick Reads RSS Feed
WeWork Phone Booths Pose Formaldehyde Threat in Buildings
October 18, 2019 - Contact FacilitiesNet Editorial Staff »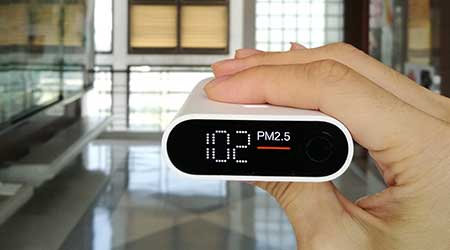 Interiors of institutional and commercial buildings can present occupants and visitors with a host of threats —from mold and asbestos to lead paint and volatile organic compounds — that are present in the air and in building materials and furnishings. The challenge for maintenance and engineering managers responsible for specifying these materials and components is to develop and implement a procurement policy that prevents such threats from entering facilities and protects indoor air quality.
Unfortunately for WeWork, the troubled shared-office company, occupants of some of its buildings now face just such an airborne threat. The company, already coping with a failed public offering and a corporate shake-up, recently disclosed a new problem: possible formaldehyde contamination of hundreds of phone booths at some of the buildings it leases, according to The New York Times. In a note to tenants at an unspecified number of its sites in the United States and Canada, the company said it was removing the booths because of "potentially elevated levels of formaldehyde caused by the manufacturer."
Formaldehyde is used primarily to produce resins for particleboard products and as an intermediate in the synthesis of other chemicals, according to the Environmental Protection Agency. Exposure to formaldehyde can cause respiratory symptoms, and eye, nose, and throat irritation, according to the agency, which considers it a probable human carcinogen.
In a statement that echoed the note sent to tenants, WeWork said a complaint about odor and eye irritation had prompted it to investigate the booths. The company declined to say when it received the complaint. The phone booths are a key feature of WeWork's shared-office concept because they offer private places for making calls in otherwise open-layout spaces. The company told tenants in its note that it would provide "alternative quiet spaces" where phone booths are unavailable.
Dan Hounsell is editor-in-chief of Facility Maintenance Decisions.
---
Comments