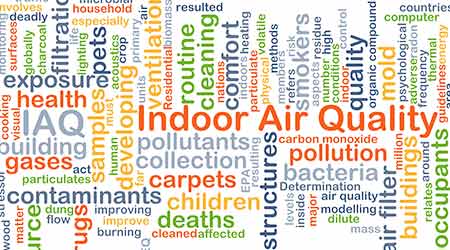 University Battles Indoor Mold
Rain and humidity can create a host of problems for institutional commercial facilities, including roof leaks and damage to interior materials and building components. In the longer term, these conditions can lead to indoor air quality concerns, including the growth of mold.

After a long stretch of rainy weather, Villanova University is now responding to widespread reports of mold in university buildings, including dormitories, according to The Villanovan. The university's Offices of Maintenance and Residence Life received reports of mold in dorm rooms in the first few weeks of school. Over the past two months, mold has been reported to be growing from the air conditioning units in individual rooms in several buildings. Although the mold situation has been the big news on campus for the past few weeks, Robert Morro, vice president for facilities management, says that "less than 15 percent of dorm rooms on campus" have been affected by it.

Says Tom DeMarco, dean of students and assistant vice president for residence life, "As of September, we have had twice the amount of annual rainfall in the Philadelphia region, and we still have three months to go."

Maintenance aims to get rid of the mold when sanitizing and cleaning the room and air conditioning unit, but with the weather creating a prime environment for growth, it is possible the mold can grow back. Alice Lenthe, Director of Environmental Health and Safety, attributes this possibility to "a continuous source of moisture, like humid air coming in."

This Quick Read was submitted by Dan Hounsell — dan.hounsell@tradepressmedia.com — editor-in-chief of Facility Maintenance Decisions, and chief editor of Facilitiesnet.com.
---