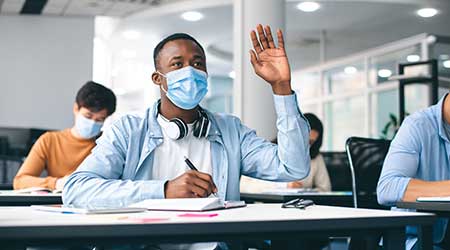 Needlepoint Bipolar Ionization Devices Subject of Lawsuit
Institutional and commercial facilities of all kinds have searched high and low for potential technology solutions to the COVID-19 pandemic. Now, one manufacturer is the subject of a lawsuit related to its needlepoint bipolar ionization product, and a school district is disconnecting the systems.
The Newark Unified School District will disconnect more than 500 air treatment devices in classrooms after learning that a class action lawsuit alleges the company that makes the devices misrepresented how well they protect against the coronavirus, according to The Mercury News. The suit also claimed the devices actually can make the air worse.
The needlepoint bipolar ionization devices from Global Plasma Solutions were approved for purchase by the district board in November to help eliminate potential coronavirus transmission in classrooms, officials said.
The district purchased and installed 556 devices. The lawsuit claims the manufacturer overstates the ability of its product and deceptively represents testing of its own product as independent. The products from Global Plasma Solutions actually "make the air worse for people" because they reduce "some volatile organic compounds but actually increase the concentration of other VOCs," the lawsuit claims.
Dan Hounsell is Senior Editor, Facility Market.
---