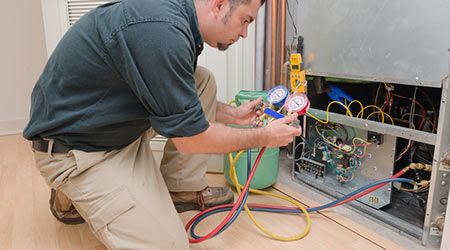 Wanted: HVAC Technicians
During my visits with HVAC companies at the annual AHR Expo in Orlando in January, a common topic when speaking with product managers was the lack of qualified HVACR technicians available to fill jobs at institutional and commercial facilities.
The
HVACR Workforce Development Foundation
confirms this need on their website, as reports estimate that 115,000 more HVACR technicians will be need by 2022 to fill jobs due to growth in the industry and retirements.
According to the foundation, only 21,000 students graduated from post-secondary HVAC programs in 2015.
The need for more technicians is also reflected in U.S. Bureau of Labor Statistics, which predicts that the total HVACR workforce will reach 323,500 by 2022. Another study calculates that 12.4 percent of the current HVACR workforce, nearly 40,000 technicians, are nearing retirement age, pushing demand to fill the positions even higher.
Maintenance and engineering managers turn in all sorts of directions, including trade schools and the military, to find candidates for their positions. Managers try to sell prospective employees on regular work, good wages and typically strong benefits packages.
More information on the study can be found in the link above. For more articles on the HVAC industry, visit
www.facilitiesnet.com/HVAC
.
This Quick Read was submitted by Dave Lubach, Associate Editor, Facility Maintenance Decisions. Reach him at dave.lubach@tradepress.com.
---