You Might Like
On FacilitiesNet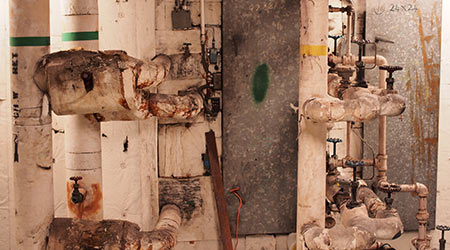 The Benefits of Routinely Cleaning Condenser Coils
The vast majority of self-contained condenser coils now in service are not cleaned under existing preventative maintenance protocols: they are allowed to run dirty. One refrigeration expert recently stated, "Eighty percent of operators do nothing, no maintenance, ever. Maybe 20 percent do some, but not enough". Source: Refrigeration Magazine December, 2015.

Coils need cleaning at least quarterly for: (a) reduced electrical usage; (b) reduced service calls; and (c) prolonged equipment life. Dirty coils are the main reason for service calls. With routine quarterly maintenance, operators have virtually no breakdowns. Sources: Food Service Technology Center (FSTC), San Ramon, CA and Refrigeration Magazine December, 2015.

Exemplary yearly savings per unit if the coils are clean: Electric energy savings of from $220 to $625, depending on the type and size of unit (or from about 46 percent to 50 percent electric savings). Source: Cool Savings Project – FSTC and the City of San Francisco.

Compressed air is needed to quickly and effectively remove deeply deposited dirt/debris inside the coil's structure.

This Quick Read was submitted by CoilPod LLC (manufacturer of the COILPOD dust hood – (described at www.coilpod.com). Read more about a coil cleaning checklist and ultraviolet light treatments for coil systems.
---