You Might Like
On FacilitiesNet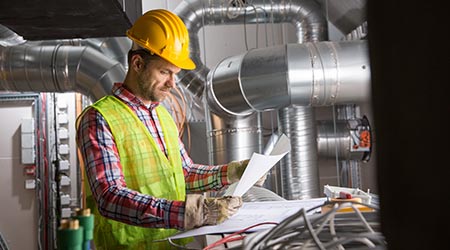 School Projects Target Energy Efficiency
Under constant pressure to do more with less, maintenance and engineering managers in institutional and commercial facilities are always looking for ways to reduce energy use that can make a significant impact on the bottom line.

K-12 schools often face the toughest such challenges because of their reliance on public funds, but managers are going to great lengths to find the needed funds. Take the case of Wheeling Park High School in Wheeling, W.V., where an engineering firm has determined it will be able to complete energy-saving upgrades next summer.

The Ohio County Board of Education agreed to add the school to a list of energy-improvement projects set to happen at the end of the school year. Replacement of the heating and air conditioning system and other energy upgrades at the high school are expected to save the district about $160,000 annually, according to the project's architect.

The firm also expressed concern that cost savings realized by doing the project early might be offset if contractors later need to remove concrete pads, which would necessitate additional work and expense, according to The Wheeling News-Register, McKinley & Associates had planned to do core drilling soon to determine if the pads would need to be removed.

"But I didn't want to wait," says Rick Jones, the district's assistant superintendent. Pyrite has been found under other areas of the school, and it was necessary to determine whether it was under the mechanical rooms before new equipment could be placed in there.

Proposed energy upgrades at WPHS and other properties in Ohio County Schools account for $6.35 million of a $76 million property improvement plan approved by voters.
This Quick Read was submitted by Ryan Berlin, managing editor of Facility Maintenance Decisions.
---