Facility Manager Cost Saving/Best Practice Quick Reads RSS Feed
Olympian Effort: HVAC, IAQ and the Winter Games
February 13, 2018 - Contact FacilitiesNet Editorial Staff »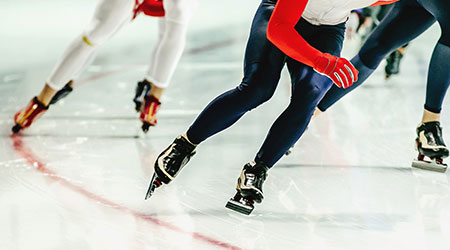 Every institutional and commercial facility presents a unique set of indoor air quality (IAQ) and HVAC challenges. Maintenance and engineering managers in a large government office building know they must find ways to keep occupants cool despite outdoor temperatures that regularly top 100 degrees. Managers with a K-12 school district in Florida must cope with high levels of humidity that play havoc with HVAC system performance and, as a result, occupant comfort.

Perhaps the most pressing challenges occur in hospitals in all climates. No matter the outdoor conditions, managers need to pay close attention at all times to indoor conditions to ensure the safety and health of patients. Then there are those managers who must create ideal conditions on a world stage every four years — the technicians responsible for the ice and snow conditions at the Winter Olympic venues, from curling and figure skating to cross-country downhill skiing. Olympic indoor events present an especially demanding set of circumstances in which these technician must succeed, according to an article in Popular Science.

Learn more about the most common sources of IAQ issues.

Before the curlers, skiers, and skaters arrived in Pyeongchang, South Korea, the Olympians of the ice technician world were already a few weeks deep in a competition of their own. Mark Callan of the World Curling Federation and Markus Aschauer of the International Bobsleigh and Skeleton Federation say they hope to make the best ice the Winter Olympics have ever seen. To transform the barren concrete jungle of existing tracks and arenas into an ice- and snow-covered wonderland is an enormous undertaking. It takes a keen understanding of the physics and chemistry that keeps frozen precipitation pristine.

Read: The energy efficiency-occupant comfort connection

Maintaining a consistent chill is the real challenge.

"There's lots of different issues that can arise," Callan says, adding that the top issue is body heat. "We have up to 3,200 people appearing in the building for every game and then at the end of it, they all clear out, and a couple hours later we have to start again," he says. "The building goes through a big swing in terms of its environmental position."

When the building is empty, air stops moving. But the moment the crowds return — opening doors and bringing their body heat in with them — the entire facility starts to warm. Coolers in the floor mean the ice won't totally melt, but skyrocketing temperatures can have a more insidious effect.

"The biggest enemy we have in any curling event is frost," Callan says. Frost forms when water vapor in the air settles on a surface in the form of ice. But these little chips are nothing like the pristine ice sheets Callan carefully curates.

"If you get frost on the ice," Callan says, "the stones don't run very well. They stop very quickly and they curl very unevenly." Fortunately, the dehumidifiers in the building are typically strong enough to maintain the arena's equilibrium.

This Quick Read was submitted by Dan Hounsell — dan.hounsell@tradepressmedia.com — editor-in-chief of Facility Maintenance Decisions.
---
Comments