You Might Like
On FacilitiesNet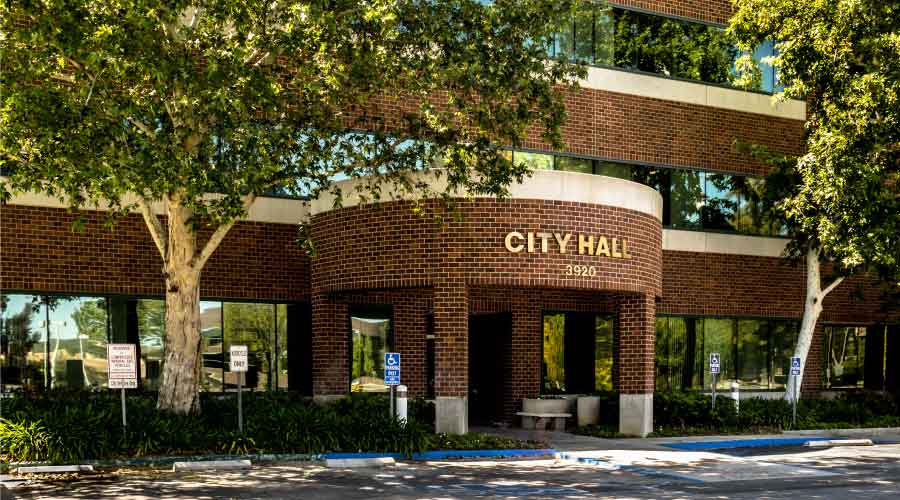 Using UV to Improve Indoor Air Quality 
Santa Clarita's municipal buildings provide blueprint for private businesses to follow.
When the COVID-19 pandemic started in March 2020, facility managers and building owners were just like the rest of the public, trying to find solutions to stem the spread and get people back into their buildings again.
Increased disinfection of tabletops, doors and anything else where people gathered together and shared spaces was the initial path of resistance. Masks and hand sanitizer were in hot demand. Handwashing for at least 20 seconds was commonplace. And as essential employees headed to work, temperature checks emerged as another option to keep infected people away from healthy ones to best avoid the spread of COVID.
Now, as the world approaches the three-year mark from the first worldwide references to Sars-CoV-2, the virus that causes COVID-19, mask use has declined to a trickle among American citizens and hand sanitizer is mostly now available on discount racks at stores across the country. Managers have moved on to improving indoor air quality (IAQ) as a way to not only combat the spread of COVID or yearly strains of diseases like influenza, but also to stave off any future pandemics.
The fight to improve IAQ often leads to building managers installing ultraviolet (UV) technology into their HVAC systems.
Considered a cost-effective alternative to other options, UV sanitization in some systems can eliminate up to 99 percent of germs, microbes and bacteria in air and surfaces. Initially popular in healthcare facilities, UV technology has crossed over into institutional and commercial facilities as an option to improve air filtration.
Santa Clarita, California, a small community 30 minutes north of downtown Los Angeles, has embraced the technology in a major way.
Setting the standard
When the pandemic started in in 2020, the city's now-Mayor Laurene Weste said Santa Clarita was aggressive in getting the word out about UV technology after seeing its benefits on display at a local hospital. Santa Clarita is also a major hub for companies that produce UV technology.
"The hardest thing is getting knowledge out to people that we already have answers (on delivering cleaner indoor air)," Weste said in April 2021 in a Facilitiesnet article. "The answer isn't making everybody be locked up at home. The answer is working with the medical profession and making where people go safe."
The city took advantage of the resources located in its own backyard, partnering with those companies to install UV technology in more than 20 city buildings, including a recently completed sheriff's station.
Santa Clarita also installed UV filtration systems in all of its municipal buildings, including City Hall, community centers and libraries and the Henry Mayo Newhall Hospital, as well as installing UV sanitation systems on all of its transit buses.
The private business sector has also joined in the momentum. Companies such as Logix Federal Credit Union, which relocated its headquarters from Burbank to Santa Clarita Valley, was fitted with UV technology.
"One of the things that's really been exciting to me about what the city has done here is it really took the knowledge and expertise that was here in some of our companies and tried to figure out how that could be useful to them," says Holly Schroeder, president and CEO of the Santa Clarita Valley Economic Development Corporation. "That investment has been very successful. The city has been working in its offices pretty consistently throughout the pandemic. With surges, they make adjustments, and people who get exposure can work from home, but I'm not really aware of any cases that have been attributable to workplace spread."
Lessons learned
Like many business leaders, Schroeder paid little attention to the health risks that poor air quality can have on building occupants until the pandemic.
"The idea of how (buildings) can affect pathogens was eye-opening to me," she says. "When we started talking to these companies and realizing we have this wealth of expertise here that we could use to educate our officials and we could be providing leadership was really exciting."
One of the bigger changes that facilities are emphasizing since the start of the pandemic have less to do with the financial impact of UV upgrades and instead focusing on IAQ.
"It's so hard to get a concrete return-on-investment (ROI) that you get with energy efficiency," Schroeder says. "You can measure that all in black and white, but I think now even though it's not as easy to do that ROI, and companies are looking to going back to the office, building owners are trying new tenants, they're going to try and think about indoor air quality."
The city's role in embracing UV set the stage for the businesses that Schroeder works with to also use UV in their HVAC systems.
"I think it's valuable for any building owner to be looking at how they might be able to retrofit their facilities or building new to certainly install UV because your quality is just going to be important for employees and thinking about their safety," she says. "For example, here we have a small, multi-tenant office so we can't control the HVAC but we have a small portable UV unit in our office. It just made people, especially in the height of uncertainty of the pandemic, much more comfortable about being back in a shared space."
Now that facility managers and owners are more aware of the benefits of improved IAQ, Schroeder hopes that increased knowledge and financial commitments that facilities are making to improve air quality will help prevent similar outbreaks and office shutdowns from occurring the next time another pandemic strikes.
"There's more attention on it now, but you always have to wonder if we'd have done more earlier than some of the investments made," she says. "Could we have curtailed some of the spread? We'll never know, but hopefully people's awareness now prevents further spread and helps us with whatever else might be coming down the road in the future."
Dave Lubach is managing editor of the facilities market. He has seven years of experience covering facilities management and maintenance.
---
---
---
Related Topics: