Boilers and Water Heaters: Training Tactics
OTHER PARTS OF THIS ARTICLE
Pt. 1:
Boilers and Water Heaters: Energy-Efficiency Strategies
Pt. 2:
Troubleshooting Boilers and Water Heaters
Pt. 3:
Boilers and Water Heaters: Maintenance Strategies
Pt. 4: This Page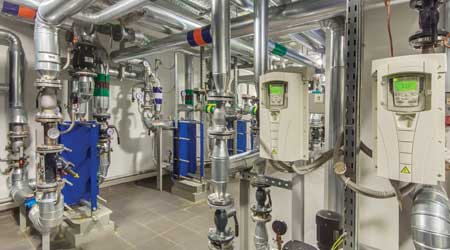 Most boiler and water heater manufacturers or their service organizations offer specific training for their equipment. This training can take place at the manufacturer's facilities, in classroom settings, or at the installation site. Many also offer online training.
Water-quality testing is critical to operating any facility with heating water and cooling water. Operators and technicians need to understand what is happening on the water side to keep these systems operating safely, efficiently and trouble-free. Many water-treatment vendors offer training in basic water analysis training.
Gas-burner tuning is essential for high-efficiency gas burner operation. Properly tuned burners will maintain peak operating efficiency, ensure proper combustion, lower flue emissions, and eliminate soot generation and heat-exchanger fouling.
— Kenneth P. Urick
Continue Reading:

HVAC

Boilers and Water Heaters: Energy-Efficiency Strategies

Troubleshooting Boilers and Water Heaters

Boilers and Water Heaters: Maintenance Strategies

Boilers and Water Heaters: Training Tactics
---
---
---
Related Topics:
Comments