Facility Manager Cost Saving/Best Practice Quick Reads RSS Feed
Saved By Signage? App Shows the Way in Hospitals
May 31, 2018 - Contact FacilitiesNet Editorial Staff »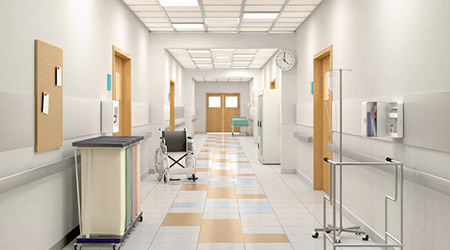 Healthcare facility apps and kiosks increasingly feature navigational technology that provides visitors, patients and staff detailed indoor maps of medical facilities, according to an article on The Week website.

The technology is similar to Waze or Google Maps in that it is integrated directly into hospitals' own apps. The technology is a step in the right direction, as a study has shown that 30-40 percent of patients and visitors get lost in hospitals.

As soon as a patient parks in a hospital's parking garage, the app asks about the patient's destination. It then shows the most direct route, guiding the way with a stream of blue dots, vocal prompts, and visual landmarks. Bluetooth beacons around hospitals help pinpoint a user's location to within a couple of meters, rerouting them if they take a wrong turn.

"You're typically in a high state of anxiety in a hospital," says Mark Green, chief executive and co-founder of the app's creator, Connexient. "There's a study that showed that 30 to 40 percent of patients and visitors get lost at the hospital. We're trying to improve the patient experience with indoor navigation."

This Quick Read was submitted by Cathryn Jakicic, Healthcare Industries Editor, FacilitiesNet. For more about hospital campuses and other medical facilities, visit https://www.facilitiesnet.com/healthcarefacilities.
---
Comments