How Healthcare FMs Achieve Energy Efficiency
First of a 3-part article on how healthcare leaders are rethinking traditional practices to cut energy use
OTHER PARTS OF THIS ARTICLE
Pt. 1: This Page
Pt. 2:
Ways to Save Energy in Healthcare Facilities, Including Heat Recovery
Pt. 3:
How Froedtert Healthcare System Has Saved on Energy Costs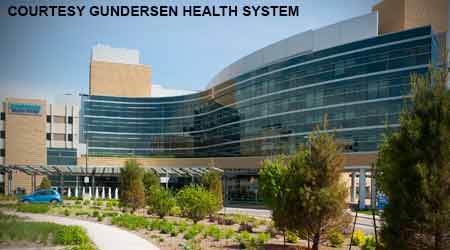 Given the amount of energy a hospital consumes, the phrase "sustainable healthcare operations" may seem almost like an oxymoron. But, as many hospitals and clinics prove each day, that isn't the case when the right operational steps are taken to achieve energy efficiency.
Healthcare facilities occupy a distinct space in the building industry. Although administration and some doctor offices are often only open during the week and typically between early morning and late evening, clinics often open earlier, stay open later, and do so six to seven days a week. Hospitals take this even further, staying open 24 hours a day, every day of the year. It means facility managers need to recognize the unique situation they find themselves in as they balance using energy efficiently with keeping patients, visitors, and employees comfortable and safe, while adhering to regulations.
"You have to be flexible in healthcare and with any systems you're putting in," says Sean Gouvin, director of facilities planning and engineering at Baystate Health in Springfield, Mass. "In (operating rooms), for example, you need a fail-safe system because you have to know you can get the space back online if there's an emergency."
Many areas of a hospital have sensitive environmental needs, and those same spaces are also heavily regulated, notes Richard Boor, director of plant operations at Froedtert Hospital & the Medical College of Wisconsin in Milwaukee. For example, there are numerous areas that need to be monitored for airflows and must meet code requirements for temperature, pressure, and relative humidity. When it comes to having a safe, quality environment, no other commercial buildings are under the microscope in the way healthcare facilities are, Boor says.
"The scrutiny that healthcare receives from the regulatory environment is even more intense than it was a few years ago," he says.
Although some areas in a healthcare facility can be shut down on nights and weekends, other areas cannot be, such as research labs, says Larry Rubin, senior director of facilities management at the Cleveland Clinic. These areas, which sometimes contain animals such as mice or refrigerators, are sensitive to humidity levels that must remain constant at all times. In addition, Rubin says, there are also several spaces that need constant positive pressure and those that need constant negative pressure.
Other areas in healthcare facilities — mainly offices — are unoccupied even when the rest of the buildings are busy. This means facility managers need to evaluate those areas and determine whether the HVAC system and other energy-using systems need to be constantly running at the same level as if they were occupied, says Bill Ravanesi, the co-coordinator of the Boston Green Ribbon Commission and senior director of health care for the green building and energy program at Health Care Without Harm.
"Why are you doing six airflow changes in patients' rooms when the rooms are not being used?" Ravanesi says. "You can think of the amount of money you can save if you reduce the number of air changes."
The physical environment in a healthcare facility affects the clinical outcome of patients, says York Chan, administrator of facilities for Advocate Health Care, citing the temperature in an operating room directly affecting the temperature of the patient as one example.
In addition, under the Affordable Care Act, starting in 2012, federal payments to healthcare facilities are tied to patient satisfaction scores, Chan says. One of the questions that patients answer concerns the temperature of the room, and so energy used to heat or cool patient rooms directly affects a hospital's bottom line.
"We are dictated by so many regulations and codes, unlike any other building in any type of business, whether a high-rise or retail building," he says.
Continue Reading:

Healthcare

How Healthcare FMs Achieve Energy Efficiency

Ways to Save Energy in Healthcare Facilities, Including Heat Recovery

How Froedtert Healthcare System Has Saved on Energy Costs
---
---
---
Related Topics:
Comments