You Might Like
On FacilitiesNet
Five Minutes With Audio & Video Home
fiveminuteswith
Space Jam: Pennsylvania school factors storage issues into equipment purchase plans
Alex Bonnard, Grounds Manager for Haverford (Pa.) School, discusses purchasing new equipment and how to take advantage of limited storage space.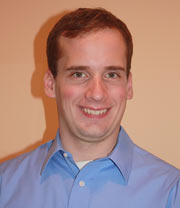 Alex Bonnard
Grounds Manager
Haverford (Pa.) School

1. What kind of equipment do you currently have, and how old is it?

A good bit of our equipment is getting tired. The grounds department is somewhat new, going into our fourth season. Previously all the work was subcontracted. To avoid a large startup cost, the school opted to purchase used equipment that dealers were getting in from expired leases. The equipment we do have is somewhat bare bones; simply a 60-inch zero-turn mower that just rolled over 1,600 hours and a walk-behind new this past summer, replacing our very old 48-inch belt-drive machine. We also have a traditional utility vehicle that just rounded 1,200 hours, but it needs about $2,000 in engine and transmission work.


2. How significant is the issue of storage space on campus?

Storage space is a huge issue at the school. Take a 30-acre campus that has hit its impervious surface limit with very little storage space to begin with, and then add all the materials and equipment that comes along with a grounds department. This is a huge challenge and requires us to be highly organized. Because grounds maintenance is new, anywhere we go for storage space, that space is being taken away from another department. This has led us to getting as much equipment and materials onto racks and shelving as possible to maximize our floor space in what little area we actually have.


3. How are you changing your equipment purchasing patterns to help deal with the lack of storage space?

The key aspect we consider here is versatility. For this past fall, we purchased a tow-behind leaf vacuum that gets pulled with our utility vehicle or golf carts. What sold us was the oversized engine on the unit. This would allow us to suck up everything from hedge clippings to seasonal flowers, shredding it all into easier-to-compost material. The engine produces so much suction that we are able to suck acorns and wet leaves out of our storm drains. Some of these drains are 6-8 feet deep. Because this machine will be used during the whole growing season and not just for leaves, the decision to sacrifice floor space was easy.


4. How much does sustainability factor into your decisions to purchase equipment?

Sustainability is one of the factors the school considers when starting a new project. As a supporting department, we take the school's goals and make them our own. Through sustainability movements, you have benchmarks you can achieve through things like Leadership in Energy and Environmental Design LEED buildings. In terms of purchasing equipment, there really are not many widespread guidelines to help you. As a result, when evaluating new equipment we look for options like total weight and tire size to make our ground compaction as little as possible. Additionally, we are trying to find equipment that will reduce the time it takes to complete a project will limit noise and carbon dioxide emissions. We also look at equipment that is bio-diesel ready, being able to run the engine on gasoline or propane at the flip of a switch.


5. What is the next step toward maximizing storage space at the school?

Being a new department at the school, I do not really think anyone ever considered how much space a grounds department would actually use. Space is a constant battle between the individual departments that makes up facilities. Currently, we are looking into a shed, probably 18-by-30 feet with a roll-up garage style door on one end. This would give us the inside storage we are looking for and the ability to hide bulk materials like soil and mulch behind the shed.

In areas we currently have, it comes down to evaluating the spaces and labeling them. This storage bay is only going to be for bagged materials, and this one only for equipment. That way, random stuff will not migrate into these spaces just because there is room and it's convenient. When space is an issue, everything needs a place and needs to be put in its place. When it comes to maximizing floor space, there is no substitute for organization.
Find more on this topic:
posted: 3/4/2013