You Might Like
On FacilitiesNet
Grounds Management: Preparing for Certification
The Certified Grounds Technician and Certified Grounds Manager programs help managers further their career by proving expertise.
OTHER PARTS OF THIS ARTICLE
Pt. 1:
A Blizzard of Challenges in Keeping Schools Open
Pt. 2: This Page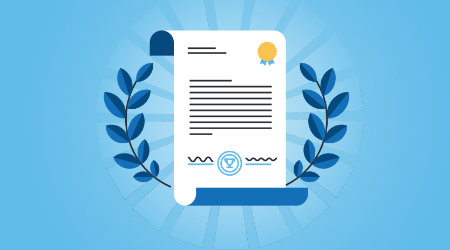 One of the fastest ways for managers to promote their careers is to earn an industry certification. Earning a certification credential can mark a career jump-off point or be a career milestone. For grounds management, the Professional Grounds Management Society (PGMS) offers the Certified Grounds Technician (CGT) and Certified Grounds Manager (CGM) programs. These have different levels of difficulty but share a common trait. To succeed, managers must be prepared.
Preparation does not have to be hard, but it requires effort. Managers need to research the program they are interested in to determine the criteria for eligibility. Programs have differing requirements based on education, time in the field, and supervision responsibilities. Managers who do not meet the requirements need to ask questions to determine what they lack and how they can achieve it. Choose the program that fits current career needs.
The CGT program is meant for people starting their management career and for employees in front-line roles. Because of this, the only requirement is experience. Preparing for the test means becoming familiar with current information in the field. While information could be learned from textbooks, managers are better served using experience, trade journals, webinars, and pesticide recertification classes.
The criteria for becoming a CGM is more complex, depending on a manager's education. Refer to PGMS's website for the most current information. The CGM program is more in-depth and requires industry, management, and financial skills. There is no single textbook to study for the test, as it will ask questions relating to the entire grounds management field and ask managers to apply the information. Since a CGM could live anywhere, managers might see questions on common pests in different areas of the country.
After passing the test, CGM candidates must create portfolios detailing management programs used on their properties to be evaluated by their peers. Managers should not let this scare them off. If managers feel they are ready, they probably are.
Finally, make sure to have the time needed to complete the program. The CGT program can be completed within a month if a manager is motivated and ready, while the CGM program takes up to a year. This is a commitment of time managers and their families need to be comfortable with. Once a manager is ready to go, just sign up. Believe it or not, this is usually the hardest step.
Brandon Haley, CGM, is the southeast regional director for the Professional Grounds Management Society and is the chair of PGMS's certification committee.
Continue Reading:

Grounds Management

A Blizzard of Challenges in Keeping Schools Open

Grounds Management: Preparing for Certification
---
---
---
Related Topics:
Comments