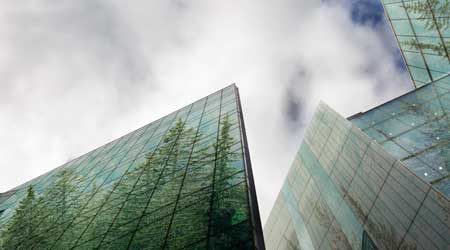 ROI on Healthy Buildings is Strong, Study Shows
The coronavirus pandemic has starkly illustrated the urgent need for proactive health and wellness strategies in facilities. But the question remains: How much will these cost? What is the "health and wellness premium" for enacting measures like more outside air, better air filtration, better lighting, and so much more?
Even before COVID, a huge piece of the ROI justification for health and wellness strategies was reduced absenteeism and higher productivity for occupants. But both of those were difficult to prove by attaching real-world financial figures.
A new Dutch study, however, has shown a strong correlation between a healthy building and reduced sick days and higher productivity, compared with a traditional building. The study looked at two buildings occupied by government employees, one new one with health and wellness measures included, one old where several employees decided to stay rather than move to the new one — a "naturally occurring control group," according to Interior Architects, which wrote about the study.
Employees in each location were surveyed four times per year. After four years, in addition to finding much higher satisfaction rates among employees for air quality, temperature, and lighting in the healthy building, there was also a reduction of absenteeism resulting in $33,046 in annual savings. This was extrapolated to $1.3 million over the life of the building, which, when added to the direct savings from maintenance and utilities strategies, the overall savings is more than $22 million over the life of the building. The estimated cost of the healthy building and energy efficiency strategies was $4.49 million.
Employees in the healthy building were also 42 percent less likely to report symptoms of sick building syndrome — headaches, nausea, fatigue, etc.
This post was submitted by Greg Zimmerman, editor, Building Operating Management and FacilitiesNet.com.
---