Facility Manager Cost Saving/Best Practice Quick Reads RSS Feed
Climate Change, Renewable Energy on the Ballot
November 6, 2018 - Contact FacilitiesNet Editorial Staff »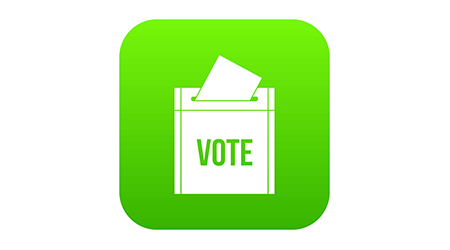 Facility managers should keep an eye on several state ballot initiatives today regarding renewable energy and climate change mitigation strategies.

In Washington, voters will decide whether to institute the nation's first so-called carbon tax. Initiative Measure No. 1631 asks voters to decide whether greenhouse gas emissions should be treated at as pollution, meaning emitters be charged pollution fees on sources of greenhouse gas emissions. The ballot initiative is part of the state's goal to reduce its greenhouse gas emissions by 20 percent by 2020 — over 1990 levels — and by 50 percent by 2050.

In Arizona, voters will cast ballots on an updated renewable portfolio standard that would require utilities to generate at least 50 percent of their energy from renewable sources by 2030. The current goal of 15 percent by 2025 is not written into the state's constitution, but if passed, Proposition 127 would become law. The ballot initiative is not likely to pass, due in part to a several-million-dollar campaign by some Arizona utilities, according to a recent poll that showed 62 percent of respondents opposed the measure.

In Nevada, residents also will vote on a revised renewable portfolio standard. The measure asks voters if the state should generate 50 percent of its power from renewable sources by 2030. If passed, Question 6 would raise the state's current renewable portfolio standard, which is 25 percent by 2025.

Florida and Colorado have measures on ballots regarding offshore drilling and oil and gas exploration limitations, respectively.
This Quick Read was submitted by Greg Zimmerman, executive editor, Building Operating Management. Read his cover story on how buildings are tackling climate change.
---
Comments