Salary eBook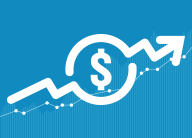 Facilities Salaries and Compensation
Salary benchmarks for 34 facilities management job titles.
Audio & Video Home
FacilityFocus
A LEED-EBOM Case Study
Robert Pearlman, senior facilities and administration officer, International Finance Corp., talks about how he and his team achieved a Platinum certification on the company's headquarters facility.
Photo Credit: Marty Katz
washingtonphotographer.com
Find more on this topic:
LEED-EBOM, data, green building, continuous improvement, recycling, energy star, energy efficiency, water.
posted: 5/4/2011