Salary eBook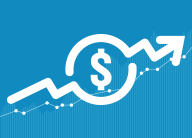 Facilities Salaries and Compensation
Salary benchmarks for 34 facilities management job titles.
Learning Curve
Space for Green Buildings
How Building Occupants Can Become a Reliable Source of Information About Facility Performance
Green buildings have evolved from a pioneering environmental movement to one that is taking sustainability and life-cycle performance mainstream. To demonstrate just how sustainability is transforming the facilities marketplace, the National Facilities Management and Technology Conference & Exposition

"Walking the Green Talk" will be a freestanding, self-guided exhibit illustrating key technologies that make up a sustainable facility and provide improvements in energy use, operating costs, indoor air quality, productivity, occupant comfort and market value.

"We're excited to bring this information to the NFM&T audience," says Wendy Loerch, director of education for the event. "Our attendees will have the opportunity to see real-world examples of the effectiveness and economics of implementing sustainable technologies in commercial buildings. We're hoping this exhibit will inspire facility executives to explore the green potential in their own projects."

Case studies of a variety of high-performance buildings will explain the benefits of sustainable technologies in commercial, medical, educational and government facilities. Additional information on resources such as the U.S. Green Building Council's LEED certification program and the U.S. Environmental Protection Agency's Energy Star program also will be provided.

Located in the Camden Lobby of the Baltimore Convention Center, "Walking the Green Talk" will allow attendees to view the information at any time throughout all three days of the conference. The exhibit is sponsored by Johnson Controls, Philips Lighting, Forbo Linoleum, Milliken, The Invironmentalists and Johnson Diversey. (NFM&T) will play host to a special educational exhibit at its 2004 event.
---
Addressing Asset Management:
BOMA-Sponsored Sessions at NFM&T
Asset management is always near the top of a facility manager's priority list. At the National Facilities Management and Technology conference, two sessions sponsored by the Building Owners and Managers Association (BOMA) International will discuss how to protect and enhance the facility as an asset.

T2.7 Rules, Regs, and Real Estate
Tuesday, March 9; 10-10:50 a.m.
Rick Sheridan, assistant vice president of advocacy, BOMA International
From property taxes and telecommunications, to mold and terrorism insurance, real estate is one of the most heavily regulated industries. This session will focus on the most pressing regulatory issues confronting the industry, including building code changes, energy regulations, indoor air quality and mold, property taxes, and insurance issues that affect commercial real estate firms' bottom lines.

W2.1 Measuring Up: Benchmarking Performance to Boost Your Bottom Line
Wednesday, March 10; 9:30-10:45 a.m.
Kurt Padavano, RPA, FMA, CPM, chief operating officer, Advance Realty Group
How does your company stack up against your competition? Learn how to evaluate your performance using metrics and market analysis, using benchmarking tools and studies developed by industry leaders. Discover how your operating expenses compare with those of your competition in a variety of categories, including custodial service and utility costs. Learn how to use these metrics to improve your operational efficiencies and beat your competition.


Choose from Seven Conference Tracks for a FREE, Customized NFM&T Education
Strategy — Manage, communicate, forecast, anticipate. As a facility manager, you have to do it all, and do it right. This track will offer insights on facing today's management challenges, and provide idea-generating sessions to help you advance your career as well as your facility's mission.

Technology — From HVAC to lighting to roofing, new technologies are dominating the marketplace. The Internet's role continues to grow, and wireless technologies are poised to dominate the industry. Learn now about the updates that will impact your facility in the coming months.

Sustainable Design & Operations — In recent years, "green buildings" have evolved to become high-performance buildings contribute to an energy-efficient, productive bottom line. This track takes a closer look at what makes a building sustainable, healthy and environmentally responsible facility.

Safety & Security — Today's facilities are continually challenged to redefine what "safe" really means. This track will help attendees understand their options and obligations in safeguarding their facilities and the people inside them.

Pulse — Supplier and end-user perspectives on energy, deregulation, alternative powers sources and technology's role in increasing efficiency.

Operations — If building components don't work together, the building doesn't work. Here, get the insight needed to make your facility an engineering success. Plus, project management pointers from the pros.

Forecast — What is driving change in the facility management field? How can facility executives make the best decisions for the future of their buildings? A collection of sessions dedicated to uncovering the hottest trends and key issues that will direct our industry.
NFM&T Hotels
Special room rates are in effect for NFM&T attendees at four Baltimore Inner Harbor Hotels.

All are within walking distance of the Baltimore Convention Center and NFM&T.

Baltimore Marriott Inner Harbor
110 S. Eutaw St.
Reservations: (410) 962-0202
Room Rate: Single/Double, $160

Wyndham Baltimore Inner Harbor
101 W. Fayette St.
Reservations: (410) 385-6700
Room Rate: Single/Double, $133

Days Inn Inner Harbor
100 Hopkins Place
Reservations: (410) 576-1000
Room Rate: Single $115,
Double $125

Radisson Plaza Lord Baltimore
20 W. Baltimore St.
Reservations: (410) 539-8400
Room Rate: Single/Double, $133

Be sure to mention NFM&T, National Facilities Management and Technology Conference & Expo, to get the discount rate. Reserve by Feb. 5.

Rates subject to change without notice. To check current rates visit NFM&T
---
---
Comments