Green Building Report
LEED-CI: Green From the Inside Out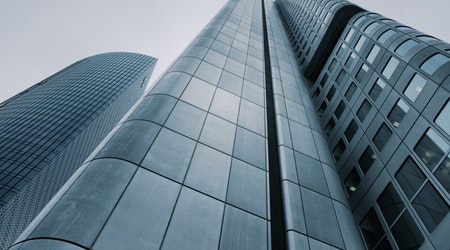 With the U.S. Green Building Council's launch of its green rating system for building interiors, LEED for Commercial Interiors (LEED-CI), tenants as large as the U.S. General Services Administration and as small as local retailers have a blueprint for creating an environmentally friendly and healthy space. LEED-CI will complement the council's already successful LEED for New Construction (LEED-NC) by certifying an area of facility design not covered by the council's original rating system.
Designers, architects and manufacturers have been gearing up for a couple of years for the rapid expansion of LEED-rated interiors. However, those familiar with the greening process say enthusiastic tenant support is critical to any LEED-CI project.

For the tenant, the possibility of reduced operating costs and rents are incentives, says Linda Sorrento, LEED-CI project manager.

Familiar Format
LEED-CI is arranged in the same format using the same categories as the LEED-NC and LEED for Existing Buildings (LEED-EB) rating systems. The six general categories are sustainable sites, water efficiency, energy and atmosphere, materials and resources, and indoor environmental quality, with a sixth category for innovative applications. Projects are awarded points for credits achieved within a category. The materials and resources category, for instance, has a total of 15 credits, one of which is mandatory to achieving any LEED certification. Credits include incorporating recycled materials, using certified wood and recycling construction debris.

While most of the LEED-CI credits target the interior environment of a building, some reach beyond the scope of an interior project and a tenant's ability to achieve them.

Such difficult-to-achieve credits include storm water management, elimination of CFCs, commissioning of the energy-related systems and signing of long-term leases.

These credits are in CI partly because LEED-CI adopted the LEED format and all categories had to be included. These credits also enable tenants to achieve the highest levels of green and help to move green buildings forward, says Sorrento.

"These issues are really meant to influence the building marketplace in general," she says. "They are incentives to grade-B building owners who may want to attract a grade-A caliber tenant and help raise the stature of the building."

As hard as it may seem for tenants to achieve energy- or water-related points, LEED-CI still offers plenty for tenants interested in achieving a basic LEED-rated space. It is possible, for instance, to achieve a LEED-CI certification by achieving all the prerequisites and most of the credits in two categories — materials and resources and indoor environmental quality.

The council's LEED-CI silver certification on its own leased space in Washington, D.C., came mostly because of those two categories, Sorrento says.

"The council wasn't able to get many points under sustainable sites — the building is a 1970s-era class-B downtown building. Water efficiency points were difficult, and the mechanical systems were old so energy efficiency points were difficult. Despite this, the council was still able to achieve a silver rating. LEED-CI is quite attainable."

Green Collaboration
Two obstacles to getting green build outs are corporate real estate project managers and general contractors.

The concern about corporate real estate managers is that they may exclude the designer because of cost and speed, Sorrento says.

"Designers have said that they can get the buy-in of their client, but the message is lost when the low-cost commercial real estate project manager gets involved," she says. The more the owner gets involved in the project and the sooner all interests are brought together to plan the project, the more likely the relationship will go smoothly, she says.

Likewise with general contractors. Barry Lake, president of Rollins PCI, a Baltimore-based general contractor, says general contractors have been slow to accept all things green. He says some large national firms, such as Turner Construction and McCarthy Construction, have come up to speed on doing large green buildings from the ground up — appropriate for LEED-NC — but many firms that do smaller interior fit-out projects are woefully behind on LEED, he says.

"The best designs and the best intents can run into trouble if the general contractor doesn't understand LEED and isn't well-connected to suppliers to ensure construction can stay on schedule," Lake says. "It will happen as LEED-CI catches on in the marketplace, but it will take some time. In the meantime, owners and designers need to keep the pressure on their general contractors to toe the line."

Do It Right the First Time
Officials from InterGen, a company that builds power plants, agree that an owner's close involvement and an experienced team are critical to a successful project. The company's Burlington, Mass., 150,000-square-foot fit-out of a new headquarters earned a LEED-CI certification under the pilot project phase of the rating system. The $6 million cost of the project, which included relocation expenses for equipment and technology from three other offices, was less than would have been budgeted for a normal fit-out of this scope, says Paul Boback, facility manager for InterGen. And the project was completed ahead of schedule.

"Having an expert consultant was key, as was a knowledgeable architect," says Robert Morris, vice president of public affairs for InterGen. "This wasn't a philosophical approach. Gary Peterson, our consultant, was very familiar with materials. The architect was familiar with LEED. There was a lot of enthusiasm. All of us together were able to drive the project, and it went very smoothly."

Having recalcitrant or less knowledgeable members of the design team could cost time, which is money, and create problems in the documentation necessary to register and certify a building under the LEED rating system. That review process, already under strain from the success of the rating system and the interest in green buildings, runs more smoothly when there is thorough documentation.

"What I am seeing now is that certain firms and design teams have gotten the process down to a science," Sorrento says. "Their paperwork goes through more smoothly. Others sometimes have their paperwork returned two, three, even four times for further documentation and verification. This slows the process down for everyone."

The council team behind the 120-project pilot phase of LEED-CI, which was completed last year, has not yet assessed the cost of renovating an interior space to LEED status. However, Sorrento says costs for green interior products have been declining. In fact, interior designers and manufacturers have really been the ones to call for the development of LEED-CI.

"Designers don't even have to try to sell green products to the owner's team to get the extra cost involved because many green products already meet the cost and performance parameters of non-green specified products," she says.

The Future of LEED-CI
In the coming years, Sorrento says she wouldn't be surprised to see LEED-CI place a greater emphasis on the human factors issues in the workplace, such as ergonomics, acoustics and possibly productivity.

"LEED-CI is going to be popular because the spaces that meet the criteria of this rating system are going to be work environments where people will want to come to work," she says. "That's what LEED-CI is all about."
E-mail comments and questions to greg.zimmerman@tradepress.com.

---
BRIEFINGS
Pumping up energy efficiency The State of California is aiming to cut its electric bill by one-fifth and increase its use of renewable energy by 20 percent, according to Gov. Arnold Schwarzenegger.

Schwarzenegger says taxpayers could save $100 million in electric costs if the state took the actions outlined in a recent executive order.

Changes call for all public buildings, owned, leased or funded to achieve a LEED Silver rating, renewable energy use by state buildings should be increased to 20 percent by 2015 and the California Energy Commission should use its power to increase building efficiency by 20 percent over Titles 20 and 24 standards adopted in 2003.


The great green Northwest Washington Gov. Christine Gregoire signed into law a requirement that requires all major public agency buildings over 5,000 square feet be constructed to be LEED certified.

The bill makes Washington the first state to require new public buildings to meet green building standards.

"One of my hopes is that, by showing the way, we will encourage everybody from mall developers to homebuilders to use the same green building techniques that schools and other government buildings will be using," says Gregoire.


Sunny days ahead The nation's demand for solar energy could surge by 2010, if the industry can achieve a "breakthrough" price of $2 to $2.50 per installed watt, a new report concludes.

Released by the Energy Foundation and conducted by Navigant Consulting Inc., the study suggests that reduced rollout costs could allow the market for grid-connected residential and commercial photovoltaic applications to grow to 2,900 megawatts, or $6.6 billion, annually.

Favorable sunlight conditions and high energy prices make California the state with the highest potential for PV growth, the report states, followed by New York, Florida, Massachusetts and Georgia.

High manufacturing costs and a lack of net metering policies are the two largest obstacles to growth, the report states.


A Fuel-cell first The headquarters of Local 25 of the International Brotherhood of Electrical Workers (IBEW) became the first building in Long Island, N.Y., to house a combination 15 kw solar power and 5 kw fuel cell unit, utility officials have announced.

The fuel system is part of the Long Island Power Authority's Clean Energy Initiative and will operate as part of the utility's electrical grid, officials say.

In the event of an electrical outage, the fuel cell is capable of operating independently of the electric grid, delivering 110 volts at 50 amps, to supply electricity to critical loads and emergency lighting throughout the facility.

The 15 kw rooftop solar power system consists of 81 photovoltaic panels in a three-array configuration. Over the expected life of the solar panels, the electricity generated will displace 563,000 pounds of carbon dioxide, 749 pounds of nitrous oxide and 2,458 pounds of sulfur dioxide.


Studying the cost of green The U.S. General Services Administration has released a report estimating the costs of achieving certified, silver and gold LEED ratings. The study was conducted on two common GSA building types – a mid-rise federal office building and a mid-rise federal courthouse.

An analysis, including DOE.2 energy modeling, was performed to identify green building measures beyond those included in GSA's standards that would likely be used to meet specific LEED standards. Once these measures were identified, GSA estimated the design and construction costs. A high and low number were developed to bracket LEED costs.

For the courthouse, the estimated differential in costs was: Certified, low – 0.4 percent, high – 1 percent; Silver, low – 0.03 percent, high – 4.4 percent; Gold, low – 1.4 percent, high – 8.1 percent.


Green Low-Income Housing With a commitment of $125 million in funds and a goal of raising $550 million in five years, the Green Communities Initiative has set its sights on changing the way low-income housing is built.

"The housing we build today does not help those who it is designed to help," says Greg Kats, principal with Capital-E and a consultant to the Enterprise Foundation, one of a handful of groups spearheading the work of the Green Communities Initiative. "It is unhealthy, inefficient and usually very poorly sited." The result is that occupants pay more than they should for utilities.

According to the Enterprise Foundation, low-income families spend 17 percent or more of their income on energy. The Communities Initiative is attacking this problem by offering funding to encourage green low-income developments.

One of the first projects of the initiative is Denny Park, a 50-unit development in Seattle. Expected to cost 3 to 5 percent more than a conventional project, the project is being embraced by the Low Income Housing Institute, which owns and manages about 1,300 affordable-housing units in the Seattle area. Because of scarce funding, the institute isn't usually able to provide the energy efficiency features that are in Denny Park, says Sharon Lee, the executive director of the institute. But a $5.5 million equity investment plus a grant from the Enterprise Foundation is helping make the $10.8 million project possible.

Denny Park will feature storm water detention using landscaping planters, a metal roof to capture clean water for landscape irrigation, continuous ventilation in the bathrooms, energy efficient lighting and hot water systems, and windows and doors that exceed state energy code requirements. Attention to eliminating off-gassing of volatile organic compounds and good ventilation is a special focus of the development.

The goal of $550 million set by the initiative would help build 8,500 green units across the United States.
---
A Green Work of Art: Complex Earns First Post-Pilot LEED-EB Rating
Los Angeles, Calif. LEED-EB is on the board. The Getty Center, an expansive complex that is home to the four programs of the J. Paul Getty Trust, has been awarded the first post-pilot LEED-EB rating. The 1.6 million-square-foot campus, situated on a 110-acre parcel of land in the foothills of the Santa Monica Mountains overlooking the Los Angeles basin, received a certified rating.

Planning and construction for the campus, which includes an art museum, office space, a conservation institute with laboratories, a philanthropic foundation, research institute and library, and dozens of acres of green space, took 14 years and was completed in 1997 at an estimated cost of $1 billion.

In October 2004, shortly after LEED-EB was officially released, Jim Bullock, director of facilities, and his staff began collecting data and completing paperwork. Because the original campus design had been environmentally focused and because Bullock and his staff had been diligent data-collectors — with the help of a sophisticated building management system — putting the LEED certification documents together took only six weeks. No major facility improvements were needed to achieve the Certified rating, which was officially conferred in mid-February.

"We saw LEED as an opportunity to get credit for things we had already been doing," says Bullock.

The galleries and office spaces both make extensive use of daylight. A computerized system periodically adjusts skylight louvers to maintain pre-determined lighting levels in the galleries during the day so that most paintings in the Getty's collection can be viewed in daylight.

The campus' landscaping includes natural vegetation and drought-resistant plants watered by a sophisticated but water-efficient irrigation system.

Despite strict temperature and humidity requirements needed to maintain the art, the Getty Center still earned LEED-EB points for energy efficiency. Heating and cooling are generated from a central plant, and all HVAC and lighting systems are controlled by the building management system.The gallery and library use 60 to 70 percent of the campus' total energy.
---
Greening the Gamecocks: USC Dorm is Model of Sustainability
Columbia, S.C. The 500 undergraduates living in the University of South Carolina's new West Quad residence hall will enjoy a dormitory experience like few others. That's because the 172,000-square-foot, $30.9 million residence hall, being hailed as the world's largest green dorm, is as resident-friendly as it is environmentally responsible. But even so, the construction cost was about the same as a similarly sized non-green residence hall.

"At the beginning of the process, everyone was scared to death, having heard of 15 percent cost premiums for green buildings," says Michael Koman, the university's environmental program manager. "We debunked the myth that green buildings cost more." The building is expected to receive a LEED-Silver certification.

The facility uses 45 percent less energy and 20 percent less water than similarly sized residence halls. Reflective light shelves in the windows, a green roof on part of the facility, high-efficiency washers and dryers, low-flow plumbing fixtures, a 5 kw hydrogen fuel cell and a solar heating system for hot water are all elements of the facility's water- and energy-efficient design.

Residents are rewarded for being energy efficient as well. Each suite has its own temperature control and students can evaluate their suite's electricity use on monitors in the lobbies. Residents that reduce their electricity use are awarded "Green Bucks" that can be used to enter drawings for prizes. Students can also earn Green Bucks for arranging educational green programs, which are held in the facility's 9,000-square-foot Learning Center for Sustainable Futures.

The facility itself also serves as an educational tool. The rooftop fuel cell will be used for teaching and research. Biology students grew plants that are used in a phytoremediation system. The plants are also key components of the facility's storm water management system. A six-tiered amphitheater in the facility's courtyard works as both a filter and a terrace system to control rainwater.

And finally, a greenhouse is being designed as an addition to the facility. It will be used for horticulture experiments and for growing plants that will be used for establishing a backyard wildlife habitat, a place where students can learn about the wildlife certain plants attract.
U.S. Green Building Council
Chair
Kevin Hydes
Keen Engineering

Vice Chair
Tom Paladino
Paladino & Co.

Secretary
Gail Vittori
Center for Maximum Potential Building Systems

Treasurer
James Goldman
Turner Construction Co.

Immediate Past Chair
James E. Hartzfeld
Interface Americas

Founder
David A. Gottfried
WorldBuild Technology Inc.

Founder
Michael L. Italiano
Sustainable Products Corp.

President, CEO and Founding Chairman
S. Richard Fedrizzi
U.S. Green Building Council
1015 18th St., NW Ste. 805
Washington, DC 20036
202/828-7422

Web site
e-mail
---
---
---
Related Topics:
Comments