Green Building News: New ASHRAE Certification, AIA Report, How to Engage Employees in Green Efforts
OTHER PARTS OF THIS ARTICLE
Pt. 1:
Using Post-Occupancy Evaluations to Fine Tune Green Design
Pt. 2:
USGBC Launches Building Performance Initiative
Pt. 3: This Page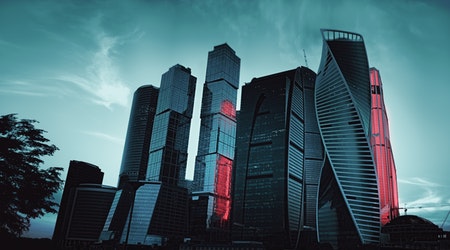 A report from the American Institute of Architects — Green Building Policy in a Changing Economic Environment — shows that more than one in five U.S. cities with populations greater than 50,000 have a policy to promote green buildings. Green building programs are present in 138 cities, 50 percent more than the 92 cities that reported programs in 2007. Additionally, 24 of the 25 most populated metropolitan regions in the United States are located around cities with a green building policy.
New ASHRAE Certification
The American Society of Heating, Refrigerating and Air-Conditioning Engineers (ASHRAE) has launched a new certification — the Building Energy Modeling Professional. First exams for the new certification will be offered at ASHRAE's winter meeting Jan. 27, 2010, in Orlando, Fla.
ASHRAE hopes the new certification will help address some of the growing concerns within the building community that energy efficient designs do not always translate to actual energy efficient operation once a building is constructed.
Additionally, energy modeling will play a vital role in ASHRAE's Building Energy Quotient (bEQ) program, which will feature both an "As Designed" and "In Operation" component. A pilot version of bEQ was released in December. While the "In Operation" rating is based on actual energy use, the "As Designed" rating is based on the results of a building energy model.
According to ASHRAE, professionals who pass the certification exam will have demonstrated their ability to evaluate, choose, use, calibrate and interpret the results of energy modeling software, as well as confirm their competence to model new and existing buildings and systems with their full range of physics.
Healthy Energy Savings
Continuing ASHRAE's Advanced Energy Design Guide (AEDG) series, the AEDG for Small Hospitals and Healthcare Facilities provides recommendations for achieving 30 percent energy savings over the minimum code requirements of ANSI/ASHRAE/IESNA Standard 90.1-1999.
The guide focuses on small health care facilities up to 90,000 square feet in size, including acute care facilities, outpatient surgery centers, critical access hospitals and inpatient community hospitals. These buildings have intensive heating and cooling systems, which the guide covers extensively; additionally, other energy-saving measures such as daylighting are included.
Top 10 Ways to Engage Employees in Green Efforts
1. Start with the visible and tangible: focus on internal operations
2. Get senior management involved, but don't lose the grassroots energy
3. Engage employees to capture ideas
4. Communicate and share best practices
5. Engage employees with their bellies: the low carbon diet campaign
6. Engage employees in their personal lives
7. Engage customers to be part of the solution
8. Use art to raise awareness
9. Create a toolkit to support and guide green teams
10. Align green teams with corporate sustainability goals
Source: "Green Teams: Engaging Employees in Sustainability" report, available for free download.
Continue Reading:

Using Post-Occupancy Evaluations to Fine Tune Green Design

USGBC Launches Building Performance Initiative

Green Building News: New ASHRAE Certification, AIA Report, How to Engage Employees in Green Efforts
---
---
---
Related Topics:
Comments