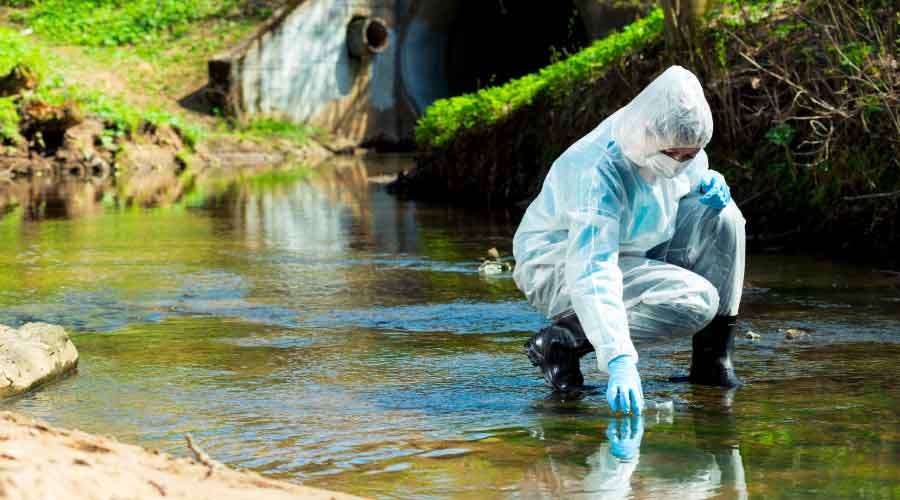 Water Distribution System Called Into Question at Pearl Harbor
EPA investigation finds number of potential state and federal violations for drinking water.
August 29, 2022
Military water distribution systems around Pearl Harbor in Hawaii have been under scrutiny since the start of the year, when fuel from a storage facility contaminated a drinking water well, sickening military families.
After an investigation by the Environmental Protection Agency (EPA) in April, more water system issues have been uncovered that could result in state and federal violations, the Honolulu Civil Beat reported. While looking for compliance with U.S. Safe Drinking Water Act regulations, the EPA found a number of issues with the drinking water system, including:
Lack of a preventive maintenance system
Lack of safety training programs or standard operating procedures for operators
Rusty pump shafts
Unsealed hatches to water storage tanks
Uncleaned storage tanks
Improper handling of bleach used to disinfect water
The Navy and Hawaii's Department of Health have maintained the water is safe to drink despite continued health problems by residents.
According to the investigative report, Naval Facilities Engineering Systems Command water operators and officials were "unable to demonstrate a general understanding of the water system" and how to apply the Safe Drinking Water Act and state Department of Health regulations.
The water system in question serves about 6,400 people, according to the EPA.
Dave Lubach is the managing editor of the Facility Market.
---