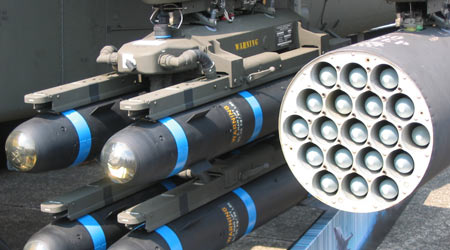 Nuclear Danger: U.S. Facilities Facing $3.7 Billion Deferred Maintenance Bill
Nuclear security facilities in the U.S. are in dangerous disrepair, face more than $3.7 billion in deferred maintenance repairs, and are putting the security of the country and our allies at risk, officials say.
Officials told
CNN
that critical utility, safety and support systems are failing at an "increasing and unpredictable rate, as well as their efforts to patch the system together until the necessary funding can be found to reinvigorate the system."
The nuclear complexes are in bad shape because many of the facilities were built during World War II and intended to operate only for a decade. The National Nuclear Security Administration says more than half of its 6,000 property assets are more than 40 years old.
"Many facilities and their supporting infrastructure have exceeded or far exceeded their expected life, and major systems within the facilities are beginning to fail," says Morgan Smith, the president and CEO of Consolidated Nuclear Security, which manages the Y-12 nuclear site in Oak Ridge, Tenn.
Officials say they are doing better jobs of documenting needed maintenance and disposing of unneeded facilities and setting budgets, but the money provided is not enough to address the issues.
This quick read was submitted by Dave Lubach, associate editor for Facility Maintenance Decisions. Reach him at dave.lubach@tradepress.com. For more articles on security, click here.
---