« Back to Facilities Management Flooring Category Home
The Luxury Vinyl Tile And Plank Dilemma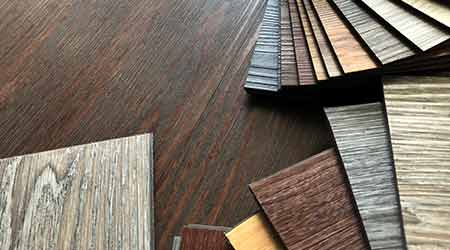 September 10, 2018 - Flooring
By Lewis Migliore
The onslaught of luxury vinyl plank (LVP) and tile (LVT) entering the commercial market is overwhelming. The products are being installed in hospitals, hotels, offices, apartment complexes, and anywhere commercial flooring is used. These products have literally turned the industry upside down, and there's no slowdown in sight. However, with them has come an epidemic in the flooring industry, and it's costing flooring contractors, dealers, and end users millions of dollars in losses due to the replacement of luxury vinyl planks and tiles that failed to perform as expected and distorted on the floor.
The crisis, and it is a crisis, is being blamed on many factors: installation, adhesives, the sun, unlevel substrates, improper fitting into a space, moisture, HVAC operation, old adhesive residue, installation over existing flooring and anything else you can think of to throw into the pot. Almost none of this is the cause of the failures. The products themselves are the problem and in many cases the types of underlayment being used exacerbates the failures.
This report takes an indepth look at the problems.
Click here to download the report.
The Commercial Flooring Report is provided by Lewis Migliore, president of LGM and Associates, which offers technical flooring services, including help or guidance with a new flooring project or a failure on an existing floor. Contact him at lgmtcs@optilink.us.
posted on 9/10/2018