Facility Manager Cost Saving/Best Practice Quick Reads RSS Feed
Elementary School Heavily Damaged in Fire
April 13, 2018 - Contact FacilitiesNet Editorial Staff »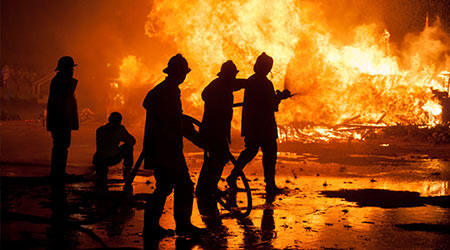 Emergencies and crises can occur in commercial and institutional facilities at any time. Maintenance and engineering managers need to be prepared for a worst case scenario. Fires can cause some of the most devastating damage.

Cooper Elementary School in Superior, Minn., suffered an estimated $1 million in damages to a newly constructed part of the school after a fire and explosion, according to WDIO-TV in Duluth, Minn.

"The bulk of damage on this is on the north side of the building, which you can see is in their mechanical area," Battalion Chief Scott Gordon with the Superior Fire Department. "Smoke was coming out of the roof. It was pretty easy to see where it was coming from. The Police Department was already here. We're pretty certain that the first (fire) caused the second (fire)."

The Police Department's drone helped locate exactly where the fire was , which also helped in their plan of attack.

As of around 1 p.m. Monday afternoon, the second fire was contained in the roof area. Gordon says the challenge was getting access to the fire because they couldn't get inside the building.

Classes were in session at the current Cooper Elementary School - which is located just feet away, but because the fire posed a moderate threat, there was a safety plan in place.

"We had a plan in place of how we would evacuate, and where we would evacuate to in case we needed that," said Gordon.

The new school was near 88 percent completion. Gordon says construction will be delayed but he won't know by how much until it's further investigated.

The Superior Fire and Police Department's are investigating the cause of the fire. The Duluth News Tribune says the school had been slated to open this fall.

This Quick Read was submitted by Ryan Berlin, managing editor of Facility Maintenance Decisions.
---
Comments