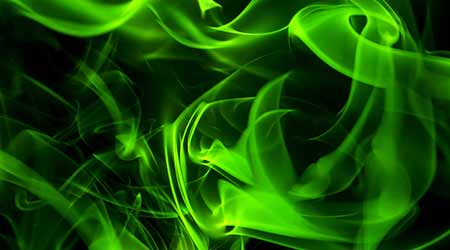 Fire Safety vs. Sustainability?
Material selection and design play key roles in determining whether sustainability can complement or counter fire safety in commercial facilities.
Most facility managers strive both to keep occupants safe from fires and to limit their building's impact on the environment. While not always easy, it's usually possible to work toward both goals simultaneously. Indeed, some sustainability initiatives complement fire safety efforts, says Brian Koshley, global director of interior architecture with Carrier Johnson + CULTURE. For instance, cleaning substances that are environmentally responsible should emit fewer hazardous fumes, should a fire occur.
Moreover, fire safety systems, by containing fires, reduce the damage conflagrations can wreak on the facility and surrounding environment. "That definitely helps promote sustainability," says Victoria Valentine, director of professional qualifications and industry alliances with the Society of Fire Protection Engineers.
At the same time, fire safety and sustainability aren't automatically and always in sync. Ensuring that a building is both fire-safe and operates sustainably often requires the combined efforts and input of experts in both disciplines. It also requires an ability and willingness to approach building design, construction, and operation in a holistic manner.
For instance, the use of fire-retardant chemicals in modern furnishings has recently prompted debate, says Robert Solomon, division manager, building and life safety codes, with the National Fire Protection Association (NFPA). According to NFPA statistics, an average of 5,630 home structure fires each year started with an upholstered piece of furniture igniting. "Fire statistics tell us that upholstered furniture in a typical house fire is a significant contributing factor to fire fatalities," he says. While these statistics focus on residential fires, upholstered furniture can, of course, be found in commercial properties.
However, some studies suggest that prolonged exposure to these materials can trigger cancer-causing genes, Solomon says. Conversely, other research has found that an individual would have to immerse him- or herself in the material almost nonstop for a period of years.
To gain a better understanding of the issue, experts in fire safety are working closely with experts in environmental health to "determine how and if it's possible to get rid of (fire-retardant chemicals) without increasing the rate of fire fatalities," Solomon says.
Another question involving fire safety and sustainability centers on the fumes and smoke produced by different materials, such as fire retardants and plastics, as they burn. In an actual fire, a combination of materials used in the structure and furnishings typically ignite, making it difficult to determine how different products contributed to the damaging effects of the smoke.
What is known is that "breathing smoke, period, is bad," says Nick Dembsey, professor of fire protection engineering with Worchester Polytechnic Institute. No matter the material that's burning, the heat alone is unsafe, as is the soot generated.
Continue Reading:

Fire Safety

Fire Safety vs. Sustainability?

Thoughtful Approach Required For Buildings To Be Both Fire Safe And Sustainable

Building Codes, Rating Systems Can Complicate Fire Safety, Sustainability
---
---
---
Related Topics: