You Might Like
On FacilitiesNet
Changes in Fire/Life Safety Systems
Part 1 of 4-part article on anticipating and responding to fire/life safety upgrades
OTHER PARTS OF THIS ARTICLE
Pt. 1: This Page
Pt. 2:
Alterations, New Occupant Can Affect Code Compliance
Pt. 3:
Understanding Advances in Technology, When to Upgrade
Pt. 4:
Getting the Best Fire/Life System System You Can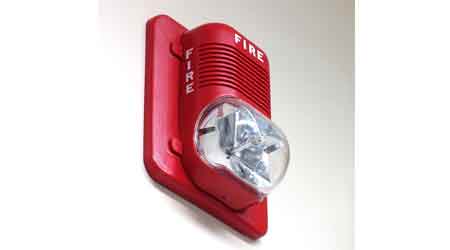 For reasons often beyond your control, the fire protection and life safety systems in your facility will be forced to change, either due to obsolescence, new code adoptions, or repairs to keep equipment operational. These changes can be gradual, or they can be rapid as a result of catastrophic failures. Understanding why your systems may be required to change is the first step to coping with these changes.

Once building fire protection and life safety systems are commissioned and accepted by the authority having jurisdiction (AHJ), new codes and standards do not retroactively require the systems to be upgraded to account for new technological changes or code provisions. An exception to this is when local code amendments require system changes to account for a code deficiency, which may be directly related to a fatality. For example, in recent years, the installation of carbon monoxide detectors and residential automatic sprinkler systems in existing buildings have been at the forefront of many local jurisdictions' new requirements.

Beyond addressing a code deficiency, one reason that fire protection and life safety systems are forced to change is because of changes to the building. Often, buildings are sold, leased, or reconfigured to accommodate the needs of occupants for the changing business environment. Prior to the building being repurposed or remodeled, the owner will need to consult the building codes to determine if upgrades to the building construction (elements and materials), fire protection, life safety, accessibility, structural, and mechanical/electrical/plumbing (MEP) systems are necessary. Most jurisdictions adopt the International Existing Building Code (IEBC) to deal with this situation. The IEBC defines the various levels of work and whether the project would be classified as a repair, alteration, or addition, and if the scope would include a change in occupancy. Each scenario defines whether the building systems and construction will need to be upgraded to the current code requirements or can be left in place with no changes. Pertinent definitions from the IEBC are:

Work Areas — Defined as that portion or portions of a building consisting of all re-configured spaces as indicated on the construction documents, and excluding other portions of the building where incidental work entailed by the intended work must be performed and portions of the building where work not intended by the owner is specifically required by the code.

A Repair — Defined as patching or restoration or replacement of damaged materials, elements, equipment, or fixtures for the purpose of maintaining such components in good or sound condition with respect to existing loads or performance requirements.

For example, the replacement of the fire alarm control panel or fire suppression system isolation valve due to part obsolescence or manufacturer defects could count as a repair to the fire protection and life safety systems. The new system or component would be required to be installed in a manner that maintains the level of fire protection provided.
Continue Reading:

Fire/Life Safety

Changes in Fire/Life Safety Systems

Alterations, New Occupant Can Affect Code Compliance

Understanding Advances in Technology, When to Upgrade

Getting the Best Fire/Life System System You Can
---
---
---
Related Topics:
Comments