Facility Manager Cost Saving/Best Practice Quick Reads RSS Feed
Strategies for Achieving Work/Work Balance
July 3, 2019 - Contact FacilitiesNet Editorial Staff »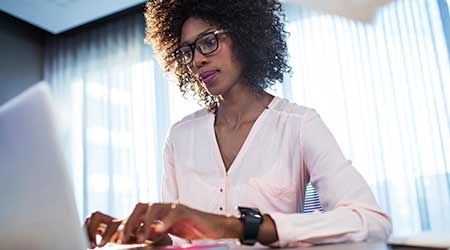 Much is said about striving to achieve work/life balance, but at the recently held NeoCon in Chicago, one presenter discussed the concept of work/work balance. The crux of the concept is that productivity at work is not a steady state, and employees require different rhythms and processes throughout the day to be able to be at their best. The interface of space design and workplace technology can help optimize the environment.

The concept of work/work balance was presented by Charlton Hutton, associate director of design with M Moser Associates, during a session entitled, "The New Face of Collaboration in the Tech-Enabled Office." Achieving balance at work requires preserving heads-down work time. "You need to find ways to disconnect in the right way to come back to a team with good ideas," Hutton says. "You can't constantly collaborate."

One way to work toward better balance at work is by using "calm tech" which isn't constantly distracting the user with needless notifications. Calm tech manages to convey necessary information without removing the user from the task they're trying to work on. CalmTechnology.com says one example of calm tech in offices is an inner office window, so a passerby can see if the occupant is busy or not without having to interrupt them. Hutton cited a smartphone with a simple interface that was pared down to a few key functions as an example.

Beyond tech, one way the workplace can support work/work balance is by providing different zones with differing levels of exposure to intrusive technology, Hutton says. One zone should have no visible technology. A second zone would be a low tech zone, with analog technology. And a third zone would be a high tech zone, used for activities such as video conferencing.

The conversation around workplace design focuses on creating different spots in the office to allow employees to move to the space that will best support the task at hand. Thinking about work/work balance strategies can be a way to enter that conversation.
Naomi Millán is senior editor of Building Operating Management.
---
Comments