Facility Manager Cost Saving/Best Practice Quick Reads RSS Feed
Project Budgeting and Maintenance Offer Increased Resources for Middle School
July 2, 2019 - Contact FacilitiesNet Editorial Staff »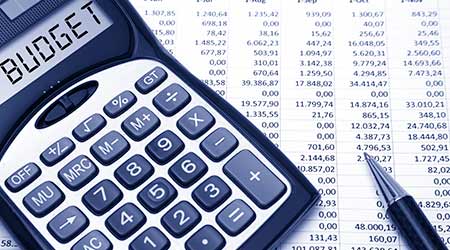 Budgeting is one aspect of facilities management that many maintenance and engineering managers can struggle with. Deciding where funds should be spent and on what, is no east task. Managers who are able to effectively budget and make the tough decisions can see countless benefits for their commercial and institutional facilities.

Oregon's Klamath County School District's Henley Middle School has undergone a $1.12 million renovation, according to the Herald and News.

Dennis Zullo II, project manager and maintenance supervisor, pointed out different aspects of the project that include new furnishings and Smart TV technology.

He anticipates the completion of the four-classroom building, which includes a science laboratory, by August or before the start of the 2019-2020 school year. It will hold upwards of 140 students, or 35 per classroom, according to Renee Ferguson, director of business services at the district.

"Something a bit more modern and something a bit safer for kids to use," Zullo said. "It'll have LED lighting, it will have energy-efficient heating, energy-efficient windows."

The new classrooms at Henley Middle School are part of a list of10 projects on the district's maintenance list over the course of the next 10 weeks.

Projects include the following: replacement of the boiler, seismic upgrades, and modular demolitions at Henley Middle School; drainage improvements at Bonanza schools, replacement of the Henley High School's gymnasium roof; renovations to the Big Gym at Chiloquin Junior/Senior High School, tennis courts and a ramp at Mazama High; drainage improvements to Shasta Elementary. Construction of eight classrooms at Stearns Elementary is planned to begin this fall.

The need for more classrooms and more teachers is also reflected in the Klamath County School District's budget.

The districts overall $108 million budget funds 4.5 more teaching staff, money to buy textbooks, increase mental health services, and adds on a $2 raise for paraprofessionals who work with special education students at the district, while keeping all existing programs in place.

Ryan Berlin is digital content manager of Facilitiesnet.com.
---
Comments