Facility Manager Cost Saving/Best Practice Quick Reads RSS Feed
Key Office Amenity: Access to Mass Transit
July 30, 2018 - Contact FacilitiesNet Editorial Staff »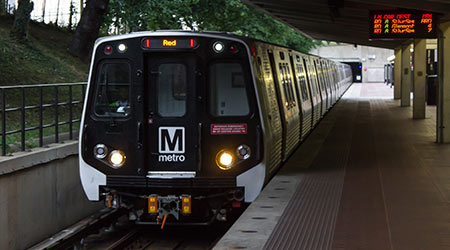 Proximity to mass transit helped to drive commercial real estate rents 65 percent higher than average in the first half of 2018, according to a Transwestern report. Mass transit in the study was defined as subway, light rail, or commuter rail.

Across 15 major metro markets, rent in central business districts was about $17 more per square foot in buildings that were less than a 10-minute walk from mass transit. The rent bump held true in the suburbs as well, at a 50 percent higher average rent, Transwestern says.

The top three metros for transit access are New York/Northern New Jersey, Washington D.C., and San Francisco. The metros included in the research were Atlanta, Boston, Chicago, Dallas, Denver, Houston, Los Angeles, Miami, Minneapolis, New York/New Jersey, Phoenix, San Francisco, Seattle, St. Louis, and Washington, D.C.

Providing workplace amenities is becoming more important as a way to attract and retain tenants. Access to mass transit seems to be among the most desirable amenities to offer, and it is having an impact on the locations of new buildings. In the Washington, D.C., metro market, one-half of new buildings constructed since 2013 were located within a 10-minute walk of a transit station, almost doubling the rate as compared to buildings built between 2008 and 2012, according to Transwestern.

This Quick Read was submitted by Naomi Millán, senior editor, Building Operating Management.
---
Comments