You Might Like
On FacilitiesNet
Facility Manager Cost Saving/Best Practice Quick Reads RSS Feed
Closed for Business: Pandemic's Toll on Facilities Emerging
September 9, 2020 - Contact FacilitiesNet Editorial Staff »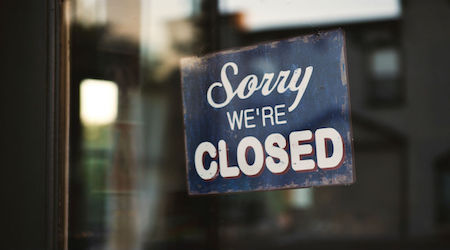 Many institutional and commercial organizations are trying to adapt in the fallout from the COVID-19 pandemic. Many have updated equipment and processes to keep returning workers safe. A growing number have created outdoor workspaces to minimize workers' potential exposure to the coronavirus. Unfortunately, for all the efforts and adaptations and planning, some facilities will not survive amid the nationwide upheaval in business operations and finances.
Consider the nation's small colleges. Robert Zemsky, a professor at the University of Pennsylvania, and his colleagues estimate that 20 percent of America's private liberal-arts colleges — about 200 or more institutions — are on the verge of going under. The small-college business model worked for more than a century, but lately, that model has been strained. Even before the pandemic, finances were tough at hundreds of colleges.
Retail facilities have been especially hard hit. Shopping malls are likely going to be shuttering in suburbs all across the country, as store closures grow in number and landlords capitulate. A recent report from Coresight Research estimates 25 percent of America's roughly 1,000 malls will close over the next three to five years, with the pandemic accelerating a demise that was already underway before the new virus emerged, according to CNBC.
The pandemic's toll on restaurants is only beginning to emerge. In April, the New York State Restaurant Association predicted that as many as 11 percent of the state's restaurants and bars could close by the end of that month, totaling roughly 5,500 establishments, reports Eater New York, which has documented more than 150 restaurant and bar closings. In recent weeks, there's been a surge in the number of weekly reported closings, with close to 70 occurring in one recent month. Yet if studies and reports on small-business closures are anything to go by, the number of documented closings constitutes a fraction of the toll the pandemic has taken on the restaurant industry so far.
Dan Hounsell is editor of Facility Maintenance Decisions.
---
Comments