Facility Manager Cost Saving/Best Practice Quick Reads RSS Feed
Higher Education Looks Outside for Alternative Workspaces
September 4, 2020 - Contact FacilitiesNet Editorial Staff »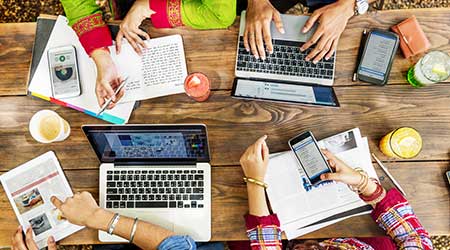 The COVID-19 pandemic is driving changes that are going beyond facilities. All types of institutional and commercial organizations are rethinking the definition of a workspace and deciding that a range of options exist outside a building's walls. In the case of higher education, the answer sometimes literally lies outdoors.
A few universities are taking class meetings outside to safely keep students on campus, according to Scroll. For instance, Rice University in Houston has constructed five open-air tents that will each accommodate classes of 25-30 students. Each tent is large enough to allow students and instructors to stay six feet away from each other during class.
Rice, along with Amherst College in Amherst, Mass., and Eckerd College in St Petersburg, Fla., have committed to using outdoor classroom spaces to mitigate the risk of viral spread. The institutions are not looking to merely hold classes outside on nice days, but to find solutions to support regular class meetings outside even in cooler weather.
Other universities are turning to the hospitality market for workspace options, according to Hospitalitynet. Universities are modifying hotels for student use. When the Four Seasons in New York began housing medical personnel: the ballroom became a disinfecting zone; room service and the restaurant were closed, and guests were given boxed meals; and there was no daily housekeeping, each guest was given their linens at the beginning of their stay. Universities are making similar modifications to limit contact between hotel workers and students and to help keep the cost low.
Tulane University decided just to do it themselves by constructing 13 temporary buildings to enable in-person teaching and on-campus dining while observing physical distancing to prevent the spread of COVID-19 among students, faculty and staff. Each classroom will accommodate 50-80 students at a time in a fully socially distanced manner.
Dan Hounsell is editor of Facility Maintenance Decisions.
---
Comments