SIDEBAR: 7 Things To Know About Brian Dean
Part 3 of a 3-part cover story profile of Brian Dean, vice president and head of facilities management at T. Rowe Price.
OTHER PARTS OF THIS ARTICLE
Pt. 1:
Brian Dean Pushes For Change, Builds Top-Notch Facilities Organization at T. Rowe Price
Pt. 2:
Solar, Integrated Project Delivery Illustrate Dean's Emphasis on Strategic Thinking
Pt. 3: This Page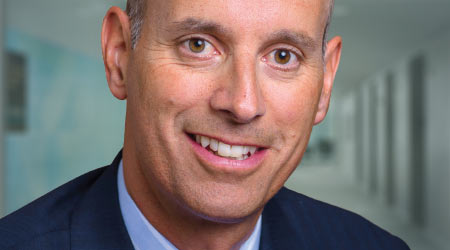 1. He has a bachelor's degree in design and environmental analysis from Cornell University and a master's degree in facilities management from Pratt Institute's School of Architecture. He holds LEED AP and CFM credentials.
2. From an early age, Dean says, he wanted to do something in the area of art, design, and architecture. His love of drawing, drafting, painting, and sculpting led him from a small two-year college to Cornell, where he studied design and environmental analysis. "That led me to become really involved and engaged in understanding human behavior and how people interact with their physical environment," Dean remembers. "That really got me started in facility management."

3. He got an internship with IBM and, after graduation, worked for that company for six years in real estate and operations services. He spent 10 years with AOL as director of facilities planning and design before leaving for T. Rowe Price.
4. He grew up in a middle-class home in Syracuse, N.Y., one of four children of parents he describes as "very hardworking." As a youth, he helped out in his father's paint contracting business.
5. Dean has been married for 16 years and has a daughter, 15, and son, 12.
6. A busy reader, he was recently at work on Originals: How Non-Conformists Move the World, by Adam Grant, and Ron Chudnow's biography of Alexander Hamilton, in hopes of seeing the smash-hit Broadway play Hamilton.
7. He runs 20 to 25 miles a week and enjoys golf.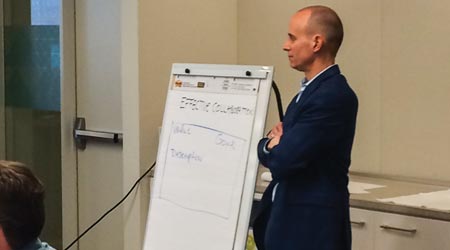 Continue Reading:

COVER STORY: Brian Dean Profile

Brian Dean Pushes For Change, Builds Top-Notch Facilities Organization at T. Rowe Price

Solar, Integrated Project Delivery Illustrate Dean's Emphasis on Strategic Thinking

SIDEBAR: 7 Things To Know About Brian Dean
---
---
---
Related Topics:
Comments