Making Facilities Ready to Optimize IoT for Tenants
Last of a 4-part article on Building Internet of Things (IoT) benefits for facility managers, occupants, tenants
OTHER PARTS OF THIS ARTICLE
Pt. 1:
IoT Is Next Step for Facilities, but Understanding and Trust Must Catch Up
Pt. 2:
Benefits to Facility Managers of IoT Capability, Sensors
Pt. 3:
How Building IoT Offers Accountability to Occupants
Pt. 4: This Page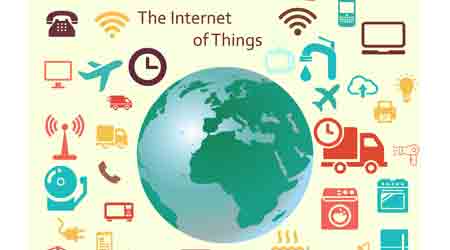 Having a facility up to date and ready to accommodate Building IoT solutions is also becoming an expected deliverable, especially in facilities with tenants, says Justin Lee, chief operating officer of TheSquareFoot, a commercial real estate brokerage and listings aggregator. Even when a tenant might not know exactly what Building IoT solution they might want to use, they want to know that the facility can support it. There's been a shift within the last two years, Lee says, where part of the criteria that prospective tenants are looking for is the quality of the fibering and the connectivity in the building. "They want to know that the building they choose has been optimized," Lee says. "We've seen facility managers and building owners responding by upgrading what they have in place."
Building IoT also supports employee recruiting and retention, says Lee. Especially in the case of younger companies, or those in medium-sized spaces, Building IoT helps provide functionality previously only available through enterprise systems. Lee has seen a rise in the use of systems such as virtual concierge services, which use dedicated tablets in a space to take over many duties of a receptionist and office manager, such as paging someone when a guest arrives, booking a conference room, or tracking a work order request. Another application he has seen uses WiFi speakers for ambient music and also zoned paging, which is particularly attractive to tech startups, which often lack a sophisticated phone system with an intercom in place.
Facility occupants can also benefit from the Building IoT in helping them feel more integrated with a facility's sustainability initiatives, says Grimard. With converged technology, data can automatically be pushed out to occupant devices to alert them to participate in a load-shedding event or give them a window into real-time operations. "Once people know that their building is operating efficiently and they can become part of that, that takes it to a whole different level," Grimard says.
The Building IoT faces several challenges before widespread deployment can take place. Qualms about privacy issues will need to be addressed, and facility managers will need to gain confidence that high levels of data security can be maintained. Both of these are surmountable challenges, especially with proper technology protocols in place.
Continue Reading:

Building Internet of Things

IoT Is Next Step for Facilities, but Understanding and Trust Must Catch Up

Benefits to Facility Managers of IoT Capability, Sensors

How Building IoT Offers Accountability to Occupants

Making Facilities Ready to Optimize IoT for Tenants
---
---
---
Related Topics:
Comments