FacilitiesNet eNewsletter
Best Information Tool For Busy FMs
We will keep you updated with trends, education, strategies, insights & benchmarks to help drive your career & project success.
Lean Management To Enhance Maintenance Quality
Implementing continuous improvement, standardization and people involvement to benefit maintenance and engineering
OTHER PARTS OF THIS ARTICLE
Pt. 1:
Lean Management: The Facilities Impact
Pt. 2: This Page
Pt. 3:
Lean Management and the Role of Standardization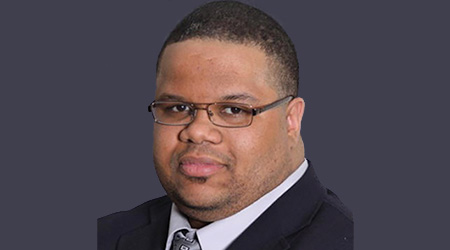 The end game of lean is to eliminate waste and maximize quality. On the way to achieving these goals, managers also can achieve two key byproducts — reduced time commitments and lower total costs. Within the FM space, the application of five key principles of lean — people involvement, continuous improvement, standardization, built-in quality, and short lead time — can make a significant impact to the bottom line.
People involvement. Managers know that people are the most important aspect of any enterprise, so taking care of people means taking care of the business. Unfortunately, most business organizations are hierarchical and can be depicted as a triangle or a pyramid.
People involvement turns these shapes upside down and makes the employee the focus of the enterprise. This principle refers to the direct participation of staff — applying their ideas, expertise, and efforts towards solving problems and making decisions — to help an organization fulfill its mission and meet its objectives. In facilities, managers can maximize people involvement by establishing clear lines of communication between managers and operators, establishing empowered teams that have the tools and resources to accomplish FM tasks, and seeking insight and feedback from the operators themselves to optimize processes.
Continuous improvement. Joe Paterno, the late head football coach at Penn State, once said, "If you're not getting better, you're getting worse." Continuous improvement should be the goal of every enterprise, but managers would be wise to remember that while improvement should be continuous, it definitely will be incremental. Continuous improvement, or Kaizen in Japanese, is based on the idea that small, ongoing positive changes can reap major improvements.
One key strategy in achieving this goal is business plan deployment (BPD). This process enables the total organization to set targets, integrate plans and remain focused on achieving companywide priorities while managing change. Although a BDP is a cornerstone of continuous improvement, it also can impact people involvement because it generates employee engagement.
BPD starts at the highest level of the organization with leadership setting strategic, high-level goals. Leadership usually groups the goals and objectives into several categories, such as safety, people, quality, responsiveness, cost, and environment. These high-level, strategic goals and objectives then cascade to the lower levels of the organization so respective teams can tailor their business plans in the same manner to support the direction and goals of leadership.
The ultimate goal of BDP is to get operators at the lowest level of the organization engaged to provide the feedback necessary to improve the enterprise. Business plan reviews occur periodically, such as monthly, and performance is tracked via the plan-do-check-act cycle. In this cycle:
• The business plan is established and is reviewed.
• Stakeholders do the work established in the plan.
• The team checks performance to the plan periodically basis, perhaps monthly.
• A countermeasure is written to correct the course of the performance where performance to plan did not hit the mark.
• Stakeholders and resources are assigned to act on the countermeasure.
• The business plan is reviewed again, and the cycle repeats.
Another proven method for driving continuous improvement is to perform audits of processes and physical areas in order to identify defects and ultimately correct and eliminate them.
Continue Reading:

Management Insight

Lean Management: The Facilities Impact

Lean Management To Enhance Maintenance Quality

Lean Management and the Role of Standardization
---
---
Comments