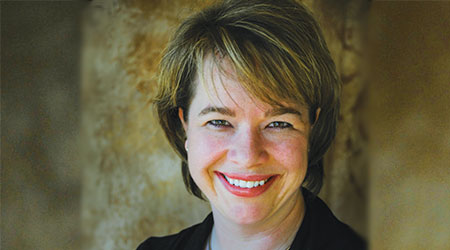 Employee Tenure among Emerging Trends
Laurie Gilmer discusses emerging trends affecting the way maintenance and engineering managers do their jobs
The issue here involves exchanging loyalty and a long-term view for perks and a short-term commitment. People aren't staying with their employers as long as they used to. In part, this reflects a corporate culture that increasingly values short-term profit over employee commitment. It also reflects the attitudes of the incoming workforce.
Consider an example: In a recent conference session, I was trying to assess the changing needs of the workforce. A young lady new to the workforce said she did not intend to work more than three years in a job. Then she would move to the next job. She announced with some measure of confidence that employers need to make themselves attractive to her and her peers if they wanted the benefits of their talents.
In another instance, a young engineer said that the current advice from friends was to stay in one's job for one to three years, then move to something different. That is the way to get ahead and grow. Whether you agree or disagree with the rationale, this is happening.
We in the profession put it another way: employee engagement. It's at an all-time low, and it is expensive. As employers, we work harder than ever to engage our workforce through incentives, programs, and investing in demonstrations of corporate social responsibility.
When I look over these trends, what continues to stand out to me is the importance of human connection and relationships. No matter what kind of spaces we build and manage, how we configure them, or who we hire, we need to manage and maintain facilities that perform well, promote an engaged workforce, keep people safe, and support our organizations business needs.
If we can manage to keep all of these high-level outcomes in front of us, we can manage these trends as they are now and as they continue to evolve. In so doing, we can go forward without the fear of being on the menu.
Laurie Gilmer is vice president and chief operating officer with Facility Engineering Associates. Gilmer is a published author and co-authored the International Facility Management Association (IFMA) second manual in the Sustainability "How-To-Guide" series, EPA's Energy Star Portfolio Manager. She serves on IFMA's board of directors, the Northwest Energy Efficiency Council's Building Operator Certification program advisory committee, and the National Visiting Committee of Building Efficiency for a Sustainable Tomorrow (BEST) Center.
Continue Reading:

7 Emerging Trends Changing Facilities

Resilience Emerging as Issue for Facilities

Employee Tenure among Emerging Trends
---
---
---
Related Topics: