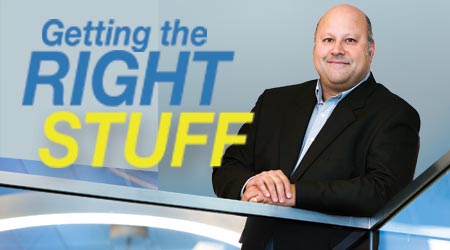 Shannon Power Photography
How To Develop In-House Specifications for Product Selection
Standards for products allow facilities teams to work more efficiently with any architecture firm and be confident they'll get what they want. But they must be reviewed regularly.
Froedtert Health takes a collaborative approach to the selection of products and technology. Froedtert Health has a standards committee that meets quarterly to make sure the system is current and looks at possible changes as to how selections are made, says Isaac Larson, executive director of facility planning and development. The committee includes leaders from facilities and plant operations, as well as other areas including security, nursing, and infection protection, he says.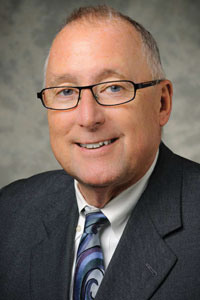 "
We can selectively team up with any architect we want, hand them the standards manual, and say 'You can do anything you want as long as it's in the book'
— John Balzer, Vice President of Facility Planning and Development, Froedtert Health
The health system has a standards manual — put together by the in-house staff — that specifies what products go where in different locations of the building, and the manual helps when it comes to budgeting and scheduling for projects, Larson says. As the health system has become more integrated and has taken steps to standardize the look of its facilities, the standards manual has helped with everything from branding and imaging in a front lobby to making sure the layout of cleaning supply rooms is consistent, he says.
"We have specifications that tell us what type of wood products to use, and we have a layout that when you go into an exam room, you know where the trash goes, where the sink goes," Larson says. "There aren't 75 types of paint being used. There are four we use for the walls, and we know we can have them on hand."
In addition, Froedtert Health has standardized furniture so pieces can be moved around and they all match, he says.
One of the advantages of having a standards manual is that Froedtert Health can easily approach new architecture firms to get new design ideas, says John Balzer, vice president of facility planning and development for Froedtert Health. "We can selectively team up with an architect we want and hand them the standards manual and say you can do anything you want as long as it's in the book. And it allows us to diversify with consultants and know they won't reinvent the wheel and come up with their favorite product and not ours."
Froedtert Health has six to eight trusted design, engineering, and construction management firms that it works with on projects, Larson says. "This allows us to put the right firm in the right place at the right time," he says.
Cushman & Wakefield also has in-house specifications for products, says Scott Offermann, critical operations manager for Cushman & Wakefield. Specifications for equipment allow the in-house staff to maintain it because the equipment is standardized, he says. The specifications need to be reviewed regularly to make sure they're still applicable and that there aren't better alternatives available, Offermann says.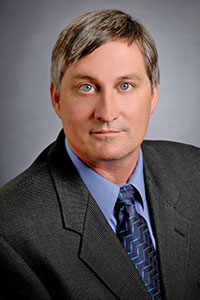 "
In-house specifications need to be reviewed regularly to make sure they're still applicable and that better alternatives aren't available.
— Scott Offerman,Critical Operations Manager, Cushman & Wakefield
The real estate services company also uses preferred vendors with preferred prices, meaning it has pre-agreed upon service prices so that Offermann knows exactly how much he's going to pay per hour. Having preferred vendors also maintains accountability and credibility, he says.
"If I don't have that, you can call your bother-in-law to fix the AC and I have no control over that," Offermann says, adding that preferred vendors are reviewed about every three years but he can cancel any of them at any time with enough notice.
The project management team at the University of Texas-Austin is involved early on with the development of design and construction standards for projects and consultants are expected to follow them for the 160 buildings with 20 million square feet on campus, says Jill Stewart, associate director of the project management division.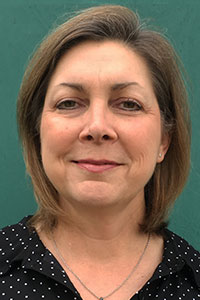 "
Before we issue a construction permit, the head of our technical review team has to sign off on it.
— Jill Stewart, Associate Director of the Project Management Division, University of Texas-Austin
The school has what's called a technical review team of all disciplines — architecture, mechanical, structural, electrical, and environmental health and safety — and at different stages of design, a consultant submits documents for a project being worked on and the technical team reviews them to make sure they are conforming to UT-A standards, Stewart says.
"So we have a team that is really an expert in our standards, and they provide comments and the consultants are required to answer the comments," Stewart says. "And before we issue a construction permit, the head of our technical review team has to sign off on it. I think we have a pretty good process in place. We get to define what we want or at least limit what we don't want."
About every five years UT-A goes through an RFP process and then hires consultants of every specialty it thinks it may need, Stewart says. The consultants get one-year contracts that can be renewed. The school has about 80 consultants it can select from, she says.
Crouse Health has a list of preferred contractors and suppliers and it uses the list, but it also puts work out to bid with its stringent specifications because sometimes there can be a limited number of vendors, suppliers, and contractors who are available, says Jeff Tetrault, vice president of facilities management.
One challenge with having preferred vendors is making sure that you're getting competitive pricing, Tetrault says. "But there are far more pros than cons to having that list because, if it's 2 a.m. and there's a failed pipe, you can pick up the phone and you can get things done quickly and efficiently."
Because the University of Wisconsin-Milwaukee is part of the state university system, any new structure is considered a state building and the state's division of facilities development and management manages the construction of the building, says Geoff Hurtado, associate vice chancellor for facilities planning and management at UWM.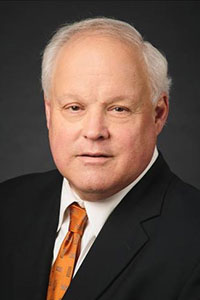 "
Building products have to stand the test of time and in-house staff are the ones who know that best.
— Geoff Hurtado, Associate Vice Chancellor for Facilities Planning and Management, University of Wisconsin-Milwaukee
The UWM facilities staff is involved in minor renovations, such as replacing carpet and painting a group of offices or doing "modest" HVAC or plumbing work, Hurtado says. The staff brings its collective experience and knowledge of the latest technology to the decision-making table, he says. This led, for example, to make a change from broadloom carpet in many of the school's buildings to carpet tile. The glue on the back of the tiles is much better than when it first came out and it lasts longer, Hurtado says.
The decision, Hurtado says, has saved money. "When someone spills or burns something, you only have to replace a tile or two as opposed to the whole room," he says.
Continue Reading:

Cover Story: Product Selection

Product Selection: Top Facility Managers Reveal Best Practices

How To Develop In-House Specifications for Product Selection

Get Operations Staff Involved Early in Product Selection
---
---
---
Related Topics: