You Might Like
On FacilitiesNet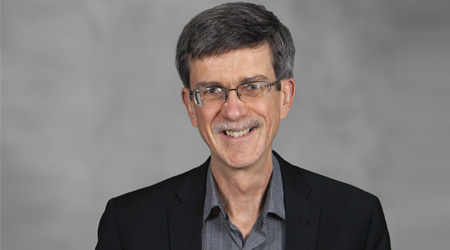 How Technology is Disrupting Facilities Management
Facilities management is in a state of flux. Facility managers must remain agile and flexible to respond to changing technology.
"Is This the Future?" asked the headline. The Apple Watch can be used to help identify people with atrial fibrillation, a heart rhythm irregularity, according to a major study described in the article I was reading. Here's another case of digital technology reducing the need for a bricks and mortar setting to deliver services, I thought at first. But the reality is more complex, and the example highlights the challenges that facility managers face responding to the forces of change that are disrupting facilities.
Technology is certainly one of those forces. For example, it is now possible to give yourself a basic EKG using a mobile app in conjunction with a small device not much thicker than a few business cards; the app reports on whether it suspects you are having an episode of A Fib and allows you to have your test results read remotely by a technician or doctor.
Like this mobile app, the use of the Apple Watch to perform medical screening goes a step beyond telehealth. It's like having a doctor's office on your wrist or in your pocket.
But using the Apple Watch to monitor heart rhythms should actually increase the use of health care facilities: If an irregular pulse is detected, the next step is to go see your cardiologist or primary care physician. In fact, one expert called the practice of using the Apple Watch to screen for A Fib "a gift to hospital administrators" because it would lead many young people, who are at low risk for the condition, to visit a doctor for more testing.
It's not just medical facilities that are being disrupted. In colleges and universities, for example, spaces are being designed to accommodate both new technology and new ways of learning. Offices, stores, hospitality facilities, even parking lots: The forces of change are reshaping facilities of all sorts.
Responding to this state of flux is particularly challenging for buildings, which are designed for decades of use and are expensive to build and renovate. But one step that can help facility managers prepare for whatever comes next is to stay close to their customers, both internal and external. They're the ones who will determine which technologies get adopted and how physical space will be used. It's another reason to take the time to build a solid network across the organization.
Tell me what you think at myfacilitiesnet.com/edsullivan
---
---
---
Related Topics: