Data Center Guru Chris Wade Is Cool Under Pressure
"If there's no data center, there is no company," says Chris Wade, who has made a career of tackling big data center challenges. Here is his story.
OTHER PARTS OF THIS ARTICLE
Pt. 1: This Page
Pt. 2:
A Career Trajectory in Data Center Operations
Pt. 3:
How to Make the Financial Case for Data Centers
Pt. 4:
Bridging the Facilities Management / IT Divide
Pt. 5:
Staffing Shortages May Hinder Data Center Success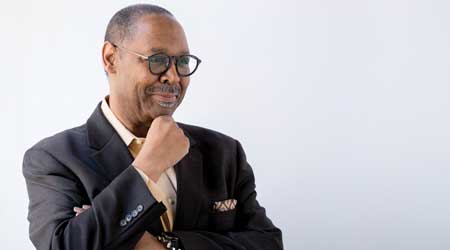 Chris Wade knows about pressure. He's been responsible for data centers at a range of organizations — from small and medium organizations to giant global businesses that have massive footprints of mission critical IT space. They all have one thing in common, and it's a trait shared by a large number of companies today. They rely on IT to drive their operations.
"The data centers are the lifeblood of many organizations," says Wade, a regional manager of data center operations with Workday, a provider of on demand financial management and human capital management software. "If there's no data center, there is no company."
A high-pressure working environment is nothing new to Wade. And his ability to handle that pressure has been one of the keys to his success at places like Walmart and Amazon Web Services.
Keeping cool
Early in his career, Wade worked in plant operations and maintenance with nuclear generating facilities. Given the responsibilities inherent in most positions in nuclear power, many job candidates are evaluated by a psychiatrist. It was during an evaluation that Wade learned he handled pressure differently than many other people. When loud alarms and lights are going off, "I hit the silence-alarm button," he says, and focus on what needs to be done. That's often a positive in chaotic, risky situations, when others are frantically running around.
For instance, one time when the power went out, a colleague nervously asked Wade what they should do. "I said, 'Just wait.' Then boom, the generators came on," he says. He told his colleague, "You're here for when the generators don't come on. Let the system do its job. If it doesn't, then follow the documented procedures.'"
Most people working in data center management can count on dealing with power outages at some point, Wade says. "In my world, it's an expectation." Successfully navigating an outage requires solid knowledge of the systems and their operations, as well as of the sequence of steps to be taken in an emergency, he adds.
Just as important, Wade says, are the actions taken before an outage or other emergency occurs. Data center teams need to rigorously follow the maintenance programs for all the equipment. They also need to develop and follow business continuity and disaster recovery programs that outline the steps to take if an outage or other emergency occurs.
Wade's discipline in writing and following procedures, allows him to remain "unflappable," when others get nervous, says Jeff Grau, a senior solutions architect with Vertiv. "He knows what to do, and then does it." Grau met Wade while working as a consultant engaged by one of Wade's employers.
"I don't think I've ever seen Chris yell at anyone," adds Grau. "He focuses on the problem and how to solve it."
Continue Reading:

Cover Story: Chris Wade profile

Data Center Guru Chris Wade Is Cool Under Pressure

A Career Trajectory in Data Center Operations

How to Make the Financial Case for Data Centers

Bridging the Facilities Management / IT Divide

Staffing Shortages May Hinder Data Center Success
---
---
---
Related Topics:
Comments