Credentials Help FMs Build Leadership, Foster Teamwork
Facilities managers discuss how professional development and credentials upped their confidence, honed their leadership skills, and enabled them to create a team-centric environment.
OTHER PARTS OF THIS ARTICLE
Pt. 1:
With Credentials, Continuing Education, the Sky's the Limit for FMs
Pt. 2: This Page
Pt. 3:
Why Professional Development is Worth the Effort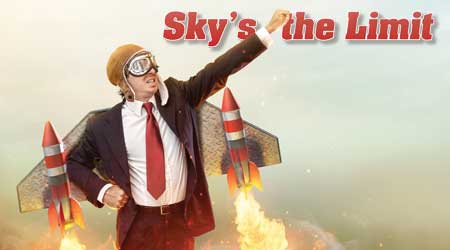 The need to be able to lead with confidence is exactly what inspired Jerry DiCola, senior director, real estate and facility operations, at Horizon Therapeutics, to start acquiring credentials. He started in the field in 2004. "I knew I was getting better pay, better hours, and better benefits, but what I didn't know was what a facility manager did," he says, crediting continuing education as his saving grace.
DiCola, who is also adjunct professor at Northern Illinois University, has achieved a portfolio of credentials, including the CFM in 2005 and recently the ProFM, which he will be teaching in the future. The ProFM also allowed him a better understanding of aspects of the field that haven't been part of his day job, as he's been mostly in the tenant environment. "There's a lot of parts of facilities management that I don't have a chance to engage with from an experience standpoint," he says. "And that's where ProFM was helpful in introducing some of those topics and a deeper dive than I was able to do from an experience standpoint."
The responsibility for professional development falls most heavily on the individual, but this does not absolve facility management leaders of needing to foster opportunities for their team. It is a facility manager's responsibility to know what you need to provide for your staff, says Dunoff. That could be anything from finance skills to project management skills to computer literacy skills. "We are responsible for grooming our staff to help them grow," says Dunoff.
Leaders should also be careful not to provide only skills-level training or only focus training opportunities at the management level, says Judie Cooper, associate director, organizational development services, Office of Facilities Management and Reliability at the Smithsonian Institution. At Smithsonian, Cooper's department provides numerous training opportunities, across all skill levels. Training is selected after the core competencies for a position have been identified. For example, building engineers at Smithsonian are encouraged to pursue the General Certificate of Engineering through the National Association of Power Engineers. "We've identified that curriculum as most closely aligned with the core competencies that we need them to have," Cooper says. They've had over 100 of their building engineers graduate from that program.
Cooper says whenever possible training programs for knowledge base are sourced through third-parties. "We want to be best in class, and if we teach ourselves, how do we know that we're best in class?" she says.
Among many other training programs, the Smithsonian also has the Wage Leadership Development Program, which is the first tier of their leadership training. It's a six-month program covering topics like purchasing and procurement, mindset, written and oral communication, and other competencies not usually thought of for hourly employees, she says. They've had about 80 people go through the program. "A lot of organizations are probably thinking, 'I'm not willing to dig that deep with my wage employees,' and that's a huge mistake," Cooper says. "You've got to give them the tools to give you the results."
Over time, Cooper says she now hears less grumbling when she comes to take a team member for training because the team leaders recognize the short-term cost in loss of staff is worth the long-term gain of a more capable team member. In addition, providing training opportunities provides the benefit of being able to fill senior positions or skilled positions from within, while boosting retention, and creating a workplace of choice.
Another benefit of professional development for the facility team is that it can provide a common language. Dunoff works with one large multinational corporation which has grown quickly through acquisition, resulting in a patchwork of cultures, languages, and facility management practices in the portfolio. They decided to have the facility management team globally study for the same credential because it would provide a common knowledge base. "The vision was that if everybody has the same credential, then everybody has the same language, the same process, the same tools to solve problems," she says.
A lot of the benefits of providing professional development opportunities for the team can be seen at the Delaware River and Bay Authority. When Joseph Gibbons, director of maintenance operations, first arrived at the Authority in 2013, he saw there was a general desire by the staff to increase their knowledge. The Authority already encouraged continuing education, but many were daunted by the idea of pursuing formal education after many years away from the classroom, he says. After interviewing the staff, he started to think of a way he could introduce them to continuing education in a way that wouldn't frighten them off, he says.
After shopping around, Gibbons decided that the FMP credential would be a good program to offer to his team. The voluntary program was offered to all Authority employees in all divisions, the Authority picking up the tab for the course and materials as well as bringing Dunoff in for two days each month for the four-month program to offer an intensive in-person overview of each module. The second half of each day of onsite training was spent in the computer lab where the staff could take the exam online, with Dunoff available to provide support on the mechanics of online testing. "Some of our employees are kind of new to the computing world, so having someone around so they could learn how to take the test and help them through the whole process was really good," Gibbons says.
So far, 60 employees at the Authority have earned their FMP through the program, the majority coming from the maintenance operations department. The graduates from other divisions found the credential's focus on business skills, strategic planning, leadership, etc., to be valuable. "We hope that it has inspired people to not be afraid of formal training later on in life as you go along your career after high school or college," Gibbons says.
In addition to bringing confidence to his staff, another outcome of the credential program was the formation of a facility management division within the maintenance operations department. With over 100 buildings in the Authority to manage, in addition to roadways and bridges, there was a need for a formal facility management team, and now Gibbons has the talent on hand to fill it.
Continue Reading:

Cover Story: Professional Development

With Credentials, Continuing Education, the Sky's the Limit for FMs

Credentials Help FMs Build Leadership, Foster Teamwork

Why Professional Development is Worth the Effort
---
---
---
Related Topics:
Comments