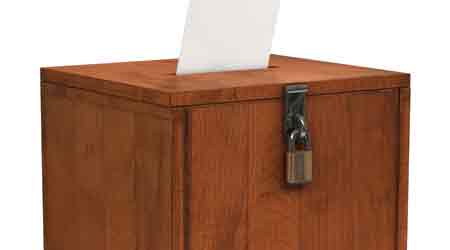 Complaints Offer Insight, but Shouldn't Dictate Organization's Strategic Direction
Part 6 of an 8-part article about why occupants complain and how facility staff should respond
Occupant complaints offer valuable insight, but they should not become the only driver for a facility organization's strategic direction and innovative thinking. The key principle here is:
Balance customer complaints with staff innovation to move ahead. Customer complaints contain insight into how well a facility organization is performing, but not everything customers complain about should be channeled into action plans for change. It's essential to strike a balance between what customers want and a facility organization's ability to forge ahead with its own innovative ideas. This may seem counter to everything you've just read in this article, but it really isn't.
Facility organizations know customers are not all experts in facility management, even though they think they are. While customer complaints and suggestions shouldn't be ignored, they shouldn't stifle creativity within the facility organization either.
Facility organizations can take a cue from one entrepreneur well known for his company's innovative strategies. Steve Jobs was famous for not paying attention to customer input. He was particularly averse to feedback from focus groups, even though marketing and customer service experts tout focus groups as an exceptional tool for product and service development. Jobs believed people really didn't know what they wanted until someone showed it to them after it was developed. He didn't believe asking customers what they liked or didn't like really mattered.
At the other end of the spectrum, however, is the experience of former J.C. Penney CEO Ron Johnson, who came from the Apple environment. During his tenure at Penney, he completely changed the Penney way of doing business by eliminating discounts and redesigning the stores. He didn't bother to consider customer complaints or opinions about what they wanted. Retail sales plummeted. Johnson didn't believe in consulting customers before changing Penny's operations. After all, he came from Apple, where most customer input was discounted. But the Apple approach didn't work out so well at J.C. Penney. Johnson is no longer CEO.
Countless facility staff report that they get "demoralized" by customer complaints, so they need to be reminded that complaints are a great indicator of where their service is failing or less than satisfactory. The trick is to strike a balance between gathering and using data on customer complaints exclusively when considering innovative solutions, and allowing the creative talent of the facility staff to charge ahead without regard to customer input. As Henry Ford once said, "If I had asked people what they wanted, they would have said faster horses." He listened to his customers, but didn't let them control his quest for innovation.
---
---
---
Related Topics: