You Might Like
On FacilitiesNet
Best FM Education Returns To Las Vegas
Join us at NFMT Vegas 2016 for the facility management industry's premier West Coast event.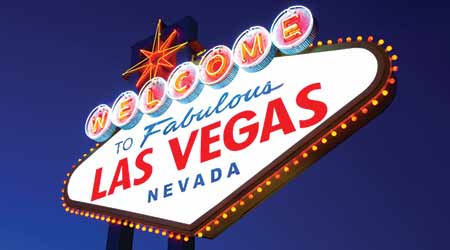 After meeting last year on the East Coast, Building Operating Management's National Facilities Management & Technology Conference and Exhibition returns to Las Vegas. The facility management industry's premiere West Coast educational event is back at the Mirage Events Center with more than 70 educational sessions, bonus in-depth workshops, and more than 60,000 square feet of new products and solutions on display.

Learn, interact, and gain essential insight from others' experiences. NFMT Vegas delivers 70 educational sessions over two days, covering seven tracks designed with building owners, facility managers, and maintenance department problem-solvers in mind. Session tracks include Safety, Energy, Technology, Maintenance, Building Automation, Sustainability, and — new to Las Vegas — the Building Internet of Things (IoT).


"Attending every session, as well as one of the half-day pre-conference workshops, an FM could earn 14 hours of CEU education in a mere three days," explains Amy Brown, director of education and conferencing. And that's not even counting all the learning opportunities that come from the networking events and exhibit hall activities.

"NFMT Vegas and the Mirage Events Center are a perfect fit; the venue and the schedule support an effective mix of lecture-style learning, group discussion, and one-on-one interaction," continues Brown. "Talking with peers who face the same day-to-day challenges you do, listening to others about how they've advanced their career or solved a specific problem, and asking questions of industry experts are what we designed this event for."
70 Sessions

The 70 educational sessions — "the most we've ever offered in Las Vegas," says Brown — provide something for everyone. The new Building IoT track covers all aspects of how the Internet, wireless control, cloud computing, and other technologies are affecting how FMs do their jobs. Corporate information technology vendor Cisco presents on the digitization of building systems, while other presenters delve into the increasingly important topics of Big Data analytics, building information management (BIM), and the ways IoT is changing lighting choices.

The Safety Track has sessions on active-shooter event planning, ADA compliance, and codes for sprinkler and fire alarm systems.

With Oct. 31 being the last date FMs can submit under LEED 2009, the new LEED v4 certification criteria are expected to be a hot topic of discussion at sessions in the Sustainability track. The Maintenance track includes a presentation by Kent Bagnell, head of grounds management for The Venetian hotel in Las Vegas and a member of the Professional Grounds Management Association (PGMA).

The NFMT Las Vegas exhibit hall also has main-stage presentations to complement the many exhibits, demonstrations, and hands-on displays of products and solutions.
In-Depth Workshops
While the conference sessions and exhibition are free to attend, the four-hour workshops on Monday, Oct. 31, require an additional fee. "The Disaster Experience" is designed to put you in the throes of a real-life disaster situation as it unfolds, so you can understand the importance of creating, maintaining, and testing a business continuity plan. Workshop participants experience first-hand the problems that can result from a poorly developed, poorly executed, or non-existent emergency management plan.
The second workshop, "Understanding the Four E's of Sustainability," is co-presented by Laurie Gilmer, vice president of facility services for Facility Engineering Associates, P.C., and Teena Shouse, IFMA fellow and president of FM Transitions. This workshop will help FMs understand how to connect the benefits of sustainable facility operations with the goals of their organizations. Attendees will work in groups to assess the sustainability of operational practices and measure the level of maturity of their organizations' sustainability efforts.
For free registration or for more information on sessions and workshops, go to www.nfmt.com/vegas.

Email comments and questions to renee.bassett@tradepress.com.
---
---
---
Related Topics:
Comments