Salary eBook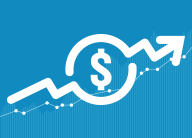 Facilities Salaries and Compensation
Salary benchmarks for 34 facilities management job titles.
Building Operating Management 2010 Top Products Award
The Top Products Awards recognize the product releases that appeared on FacilitiesNet and generated the highest level of click-through interest from building and facility executives. From Oct. 1, 2008, through Sept. 30, 2009, hundreds of products were displayed on the FacilitiesNet Home Page. Top Products Awards are being given to the product releases that finished in the top 10 percent of all those that were posted over the 12-month period.
---
---
Comments