Equipment Rental: Maintenance Matters
Part four of a four-part article on equipment rental
OTHER PARTS OF THIS ARTICLE
Pt. 1:
Equipment Rental: Strategies for Successful Program
Pt. 2:
Ensure Aerial Work Platforms Match Project Needs
Pt. 3:
Renting Specialized Construction Equipment Provides Managers With Flexibility
Pt. 4: This Page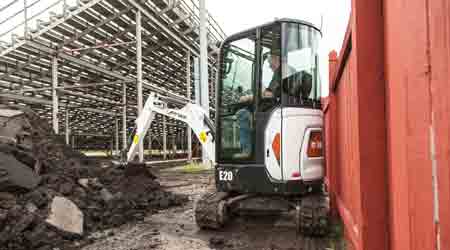 Maintenance and engineering managers looking to rent equipment for use in and around their facilities must get answers to a number of essential questions, including the maintenance requirements related to the specific piece of equipment. Key questions include these:
• To what extent is the renter responsible for performing routine maintenance on the equipment while it is on site?
• If a problem arises with the equipment that is not the fault of the renter, how long will it take for the rental company to provide a replacement unit?
• Does the renter need to buy insurance to cover damage to the rental equipment?
• Does the rental fee include equipment setup and teardown?
• Does the rental company carry liability insurance that covers accidents involving the use of the equipment?
— James Piper, P.E.
Continue Reading:

Equipment Rental

Equipment Rental: Strategies for Successful Program

Ensure Aerial Work Platforms Match Project Needs

Renting Specialized Construction Equipment Provides Managers With Flexibility

Equipment Rental: Maintenance Matters
---
---
---
Related Topics:
Comments