You Might Like
On FacilitiesNet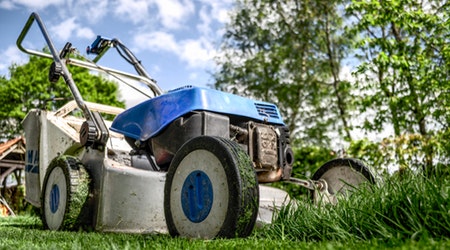 A New Generation of Grounds Care Equipment
Each year, manufacturers of mowers and tractors roll out a new lineup of equipment featuring a range of technology advances that promise to make this year's models better than ever. And each manufacturer goes to great lengths to set its equipment apart from its competitors, which translates into improved products and more choices for specifiers.

Industry expos and trade shows, which enable grounds and equipment operators to see and compare new-equipment options, offer insights and reveal emerging trends. Based on conversations and observations at recent industry events, it is clear that several important advances in mowing equipment will shape managers' decisions.
Fuel Efficiency
One of the most interesting new advances in mower technology is the introduction of the electric zero-turn mower.

It features 63 horsepower (hp) and can travel up to 14 miles per hour. It can mow 3-5 acres per battery charge, with four continuous hours per charge. The model's deck widths include 42, 48, and 60 inches.

All performance characteristics, including travel speed and blade speed, are fully programmable, and the unit is quiet when compared to other models. This mower is not yet in production, but the manufacturer hopes to have it available in 2006.

Managers also now have an additional alternative-fuel mower to consider. At least two manufacturers are offering mowers powered by propane, or liquefied petroleum gas (LPG). The main benefit of propane is reduced emissions. According to the Alternative Fuel Vehicle Institute, propane is the most widely available alternative fuel, with more than 3,400 fueling stations nationwide.

LPG is a byproduct of crude oil and natural gas production. It consists of mixtures of propane, propylene, butane, and butylenes. Propane, which can be stored as liquid at room temperature under low pressure, can achieve 90 percent of the fuel economy of gasoline. It carries an octane rating of 104 to 112, and its total hydrocarbon emissions are 87 percent lower than that of gasoline.

As more managers continue looking for fuel alternatives, diesel-powered mowers are becoming more popular for several reasons.

First, they offer greater power and durability than gasoline engines. Second, they offer greater fuel efficiency. Compared to gasoline, diesel fuel burns more slowly and produces more power per gallon.

Diesel fuel contains a much greater energy content than gasoline, resulting in less fuel use per hour of operation. Also, off-road diesel fuel typically costs less than gasoline.

Biodiesel fuel also can be used to power any conventional diesel engine, and it is a renewable fuel that is produced domestically from new and recycled vegetable oils and animal fat.

The demand for greater fuel efficiency and lower emission levels has prompted manufacturers to offer improved engine designs. For example, incorporating electronic fuel-injection technology has enabled one manufacturer to reduce the fuel demands of one mower model by 20 percent.

As federal and local agencies pay more attention to emissions from mowing equipment, managers should be aware of one trend: Most new mowers now meet or exceed federal standards set by the U.S. Environmental Protection Agency — as well by municipalities — concerning emissions from lawn-care equipment.
Performance
The latest generation of mowers and tractors also has addressed some of the less quantifiable issues.

For example, cut quality remains a primary concern for many grounds managers. A quality cut results in improved turf health and overall appearance.

To help equipment operators improve cut quality and reduce scalping while still maintaining efficiency on slopes and berms, managers now can specify articulating mowing decks.

Two types of these decks are available. One type comes in 61- and 72-inch widths and features three separate decks that move independently of each other. The second type is a 52-inch deck with an articulating 32-inch wing, for a total cutting width of 86 inches.

New mowers and tractors also address the need for greater operator comfort and speed, which affect performance and productivity. One model on the market features an independent suspension system, which compensates for bumps in uneven terrain. This feature allows operators to mow more comfortably, more quickly and for longer.

Comfort also is a concern for operators of walk-behind mowers. Manufacturers are improving controls and grips to better fit the natural positioning of the hands, arms and backs, as well as to improve overall comfort and productivity.
Flexibility
To combine the speed of a riding mower with the flexibility and maneuverability of a walk-behind mower, several manufacturers are offering new models with ride-behind, rolling platforms. These newer platforms offer several benefits:
They tend to be more durable and easier to use.
They can attach to the walk-behind in seconds without the use of tools.
They more easily fold up and secure to the engine frame.
They have larger wheels to reduce turf compaction and improve comfort and smoothness of ride.
Some ride-on platforms also offer a height adjustment to meet necessary ground-clearance requirements.

In terms of equipment flexibility, one manufacturer offers a mower that converts from a rider to a walk-behind with the flip of a handle.

For added maneuverability and stability in a compact tractor, one manufacturer offers a unit with a center articulating and oscillating frame. This tractor also comes in all-wheel drive and has an array of front- and rear-mount attachments, enabling operators to perform more landscape tasks.

Finally, technology on new models makes it easier for operators to adjust deck height. Some decks offer push-button adjustments, while others use electric levers. One manufacturer offers deck-height adjustments in increments of ¼-inch with the turn of a knob from the sitting position.
Tires
Tires that do not go flat also have become a popular feature for mowers and tractors. One manufacturer presented a foam tire consisting of specially formulated polyurethanes that create a closed-cell foam construction.

The manufacturer claims this tire effectively reproduces the ride quality of a pneumatic tire. The foam construction features millions of closed cells holding compressed air.

It uses no inner tube, does not require inflation and will not go flat, even if punctured. The closed-cell infrastructure also allows the tire to maintain its stability. Among the promised benefits of these tires:
They mount on a wheel or rim as a pneumatic tire does, with the assistance of either a tire lever or tire mounting press.
They eliminate puncture repairs.
They offer superior wear and ride, compared to rubber-based tires.
Finally, most manufactures are concentrating on improving the ease of maintenance for mowers and tractors, including daily cleaning and engine repair. They have made access to the mower deck easier by adding flip-up decks that lock into place. These decks allow better access to blades and make under-deck cleaning easier. Also, many models now offer a tilt-up or swing-out body or flip-back seat, which fully expose the engine.

The coming months offer grounds managers a host of trade shows featuring manufacturers' latest offerings. These shows offer equipment specifiers and users an excellent opportunity to view and test out the latest advances in mowing equipment.
Mower Safety Spotlight
To improve safety when operating zero-turn mowers and smaller tractors, more equipment manufacturers have incorporated a rollover protection system (ROPS). In fact, several manufactures have made this safety feature standard on their ride-on equipment.

Some also offer a free ROPS retrofit program for older mowers. Fold-down ROPS are popular and make the equipment easier to store and transport.

Two manufacturers, in conjunction with the National Safety Council, have developed a training program designed to protect landscape workers and prevent injury. The Commercial Equipment Operators Safety Training Program offers bilingual instruction to operators of zero-turn commercial mowers.

Workers can use the training package in the field or in a classroom, and it addresses the maneuverability and operational functions unique to zero-turn mowers. For more information, visit www.nsc.org/train/osh/ceo/toro_ceo.htm

In conjunction with such specialized training, standardized ROPS are intended to protect equipment operators in the event of an accidental rollover. Studies of small agricultural tractors equipped with ROPS and seatbelts have demonstrated their success in saving lives.
— Cathy Walker
---
---
---
Related Topics: