Facility Manager Cost Saving/Best Practice Quick Reads RSS Feed
New Ways Of Thinking Required To Achieve Net Zero
June 30, 2016 - Contact FacilitiesNet Editorial Staff »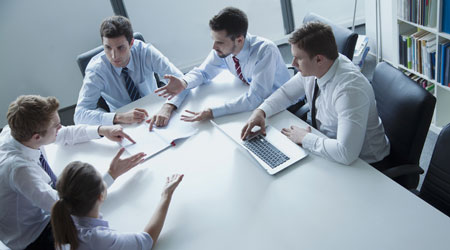 Momentum is growing for the effort to design and build zero net energy buildings Among the initiatives are pushing things forward: The Corps of Engineers has a goal of having 9 zero net energy installations operational by 2020. The state of California has set targets for all new residential projects to be by 2020 and all new commercial buildings by 2030. Most ambitious of all is the American Institute of Architects (AIA) 2030 challenge that all new commercial buildings and major renovations to be carbon neutral by 2030. Clearly, the idea of zero net energy buildings is going mainstream.

An important step on the road to zero net energy is to adopt new ways of thinking about buildings and the way people work in them. Maintaining the status quo won't work. For example, it's critical to avoid overestimating space and usage needs. If a large firm overestimates its occupancy needs and has a workplace utilization of 37 percent, that means its desks are empty 63 percent of the time. Those empty desks equate to extraneous building space, which still consumes energy. A federal agency recently built out 500 workstations for a staff of 700, knowing that its staff was in the field roughly one third of the time — a major step in the right direction.

Another major hurdle is getting the business units within a company working with IT leaders to implement a comprehensive, total cost of ownership process for IT equipment procurement. The old model of one size fits all simply does not work with zero net energy.

One example is a three-model deployment concept for buying computers and tablets. In this model, non-power users, who mostly use the standard Microsoft Office suite, have basic low-power tablets, while power users that work with more demanding software programs receive standard desktop computers. The firm's road warriors use low power laptops/tablets. Other steps that can be taken include buying LED monitors rather than standard LCD monitors and setting up a central system to manage computer idle time, put systems to sleep, and turn off monitors, hard drives, and other devices.

This quick read is from R. Stephen Spinazzola, RMF Engineering, Craig E. Pullyblank, KCI Technologies, and Gregory M. Tinkler, KCI Technologies. Read more from them about net zero energy buildings.
---
Comments