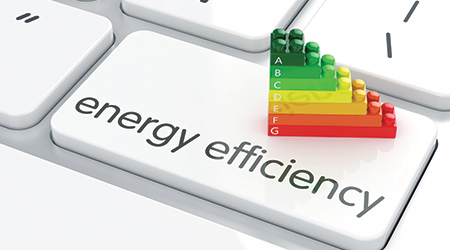 City-Wide Initiative Encourages Energy Efficiency
The need for commercial and institutional facilities to become energy efficient is more important than ever. Managers who emphasize energy efficiency can deliver a range of benefits for their facilities, including those affecting the bottom line.

One city, Harrisonburg, Va., has embraced a series of new new efforts in its ongoing effort to encourage energy efficiency among its businesses. A variety of local businesses dedicated to sustainability now serve as a reminder that progress is a collective endeavor.

The Sustainable Business Coalition was created from Renew Rocktown less than a year ago to facilitate energy efficiency and encourage sustainability among Harrisonburg and Rockingham County businesses. The group allows business leaders to hold each other accountable through their gradual lifestyle changes, according to The Breeze.

The Environmental Performance Standards Advisory Committee's vision includes: establishing a citywide zero waste program for the pubic and private sectors; increasing urban tree canopy to increase carbon sequestration; offsetting greenhouse gas emissions; and providing a safe and accessible multi-modal transportation network. The committee also is encouraging Harrisonburg to support unrestricted development of behind-the-meter solar power among businesses, schools and residents.

Roanoke, Va., which serves as the model for the Sustainable Business Coalition, achieved a reduction of 15,500 tons of carbon entering the atmosphere and saved about $2 million over a five-year period in renewable energy costs.
This Quick Read was submitted by Ryan Berlin, managing editor of Facility Maintenance Decisions.
---