Facility Manager Cost Saving/Best Practice Quick Reads RSS Feed
Campaign Focuses on Shrinking College Dorm Carbon Footprint
July 13, 2017 - Contact FacilitiesNet Editorial Staff »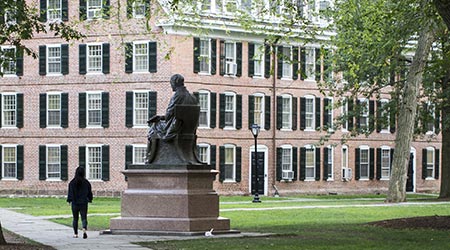 If every college-bound student in the US replaced a single incandescent light bulb with an LED, one small commercial coal-fired power plant could come offline, according to the American Council for an Energy-Efficient Economy (ACEEE.)

While universities are continuing to work on improving energy efficiency across the campus, ACEEE has launched a campaign to promote energy efficiency at the plug load in student's dorm rooms. The Shrink Your Dorm Print campaign offers tips to help students have a cool dorm room that's energy efficient too.

In addition to common sense strategies, such as turning off the lights when the room is unoccupied and closing blinds to cut down on solar heat gain, other tips are perhaps more dorm-centric. For example, use a tablet rather than a game console to stream media. Or, to swag out a dorm room, students can consider LED twinkle lights, some of which can also change color.

The campaign also encourages students to turn a critical eye to the common areas of the dorm. "After focusing on the dorm room, check the dorm facilities to see if they have LEDs, efficient washing machines and dryers, and well-sealed doors and windows," says a SmarterHouse blog, and students are encouraged to use #ShrinkYourDormPrint to share their school's efforts to save energy.

This Quick Read was submitted by Naomi Millán, senior editor of Building Operating Management. To read more energy efficiency strategies in student housing, check out some of what Georgia Tech has done at www.facilitiesnet.com/14248bom.
---
Comments